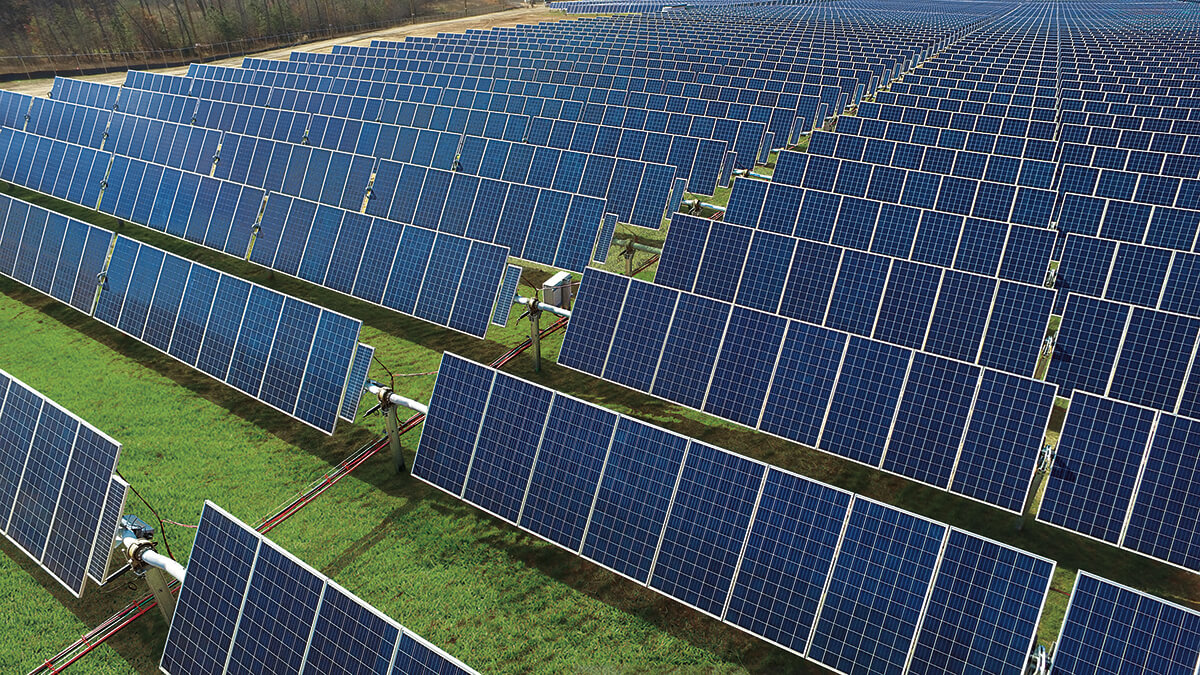 Tech giant Amazon has signed off on an agreement to purchase close to 70% of the power generated from a 120MW PV project that Dominion Energy is developing in Virginia.
Virginia's Arlington County will purchase the remaining generation produced by the installation by way of another PPA. Arlington County is the first locality in Virginia to enter into a PPA of this scale for off-site solar energy with an investor-owned utility company.
Dominion Energy will build the farm in Pittsylvania County, Virginia, with construction slated to begin in 2020. The facility is expected to become operational in 2022. The solar farm site is between Danville and Lynchburg and is primarily agricultural land.
Once completed, the installation is expected to generate about 79,000 MWh of electricity annually for Arlington County's government operations. That represents more than 80% of the electricity used annually for all buildings, streetlights, traffic signals, water pumping and wastewater treatment sites within the county.
County board chair Libby Garvey said: "This is a groundbreaking partnership for the county. It will take us a long way toward our goal of 100% use of renewable sources for all electricity used in government operations by 2025."
Emil Avram, vice president of business development, Dominion Energy, added: "Dominion Energy is committed to lowering carbon emissions and helping our customers do the same. We're proud to be a trusted energy partner with Arlington County and help support their renewable energy needs."
Arlington's County Board voted unanimously to approve the partnership with Dominion Energy Virginia on 28 January 2020. The agreement will not require any capital funding or upfront costs from Arlington County.
Once operational, the project will generate electricity that Dominion will then sell into the wholesale electric grid at market rates. The price for the delivered energy and renewable attributes will be the difference between the wholesale power price and the contract fixed price.