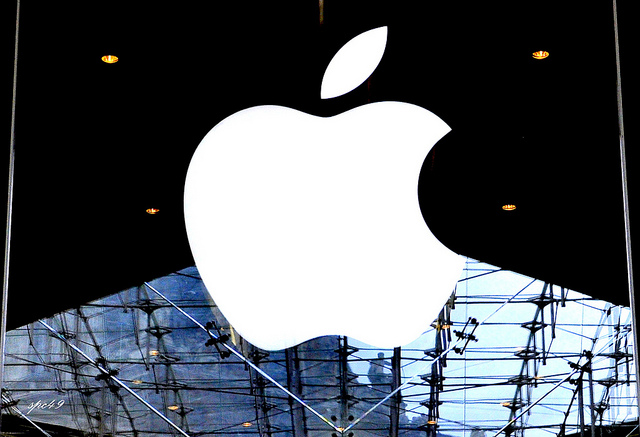 Technology conglomerate Apple Inc. has issued its second green bond valued at US$1 billion, in the wake of president Trump withdrawing the US from the Paris climate agreement.
Last year, Apple issued the largest green bond ever sold by a US company to the tune of US$1.5 billion to pursue renewable energy and energy efficiency. Following Tuesday's issuance, Apple will be the biggest issuer of green bonds pegged to the US dollar.
Since then, the iPhone manufacturer has achieved 96% of its worldwide energy coming from renewable sources and also has pledged to reach 100% by encouraging its supply chain to also make the transition.
The new green bond is set to reach that 100% goal and comes just two weeks after the federal announcement that the US would no longer be a part of the historic climate accord.
"Leadership from the business community is essential to address the threat of climate change," Lisa Jackson, Apple's vice president of environment, policy and social initiatives said in the statement. "The bond will support Apple's ongoing work to lower greenhouse gas emissions, drive renewable energy investment, and conserve precious resources. We're proud to offer investors another opportunity to join us in this important work."
Undeterred, the company was among those that signed an open letter pledging to continue supporting efforts to meet the Paris agreement, which aims to keep greenhouse gas (GHG) emissions down below 2005 levels and keep global temperature rises "well below" 2°C.
Decision to withdraw from the #ParisAgreeement was wrong for our planet. Apple is committed to fight climate change and we will never waver.

— Tim Cook (@tim_cook) 2 June 2017
Bond use
According to an SEC filing, the bond will mature in 2026 and will consist of unsecured senior indebtedness and will rank equally with each other. The sale was arranged by Bank of America, Goldman Sachs and JPMorgan.
The net proceeds from the sale of the bond are to ensure Apple "can make the most environmentally positive impact"; and specifically, will be used to pioneer the use of "greener materials" Apple products and processes, energy-efficient buildings as well as renewable energy projects including solar, wind and energy storage.
Last year, Apple allocated US$442 million to 16 different projects from renewable energy to recycling from its first bond offer; including a 200MW solar PV project in Nevada in collaboration with NV Energy that will help power its Reno data centre and a 50MW solar plant in Arizona. In June 2016, Apple announced plans to sell excess electricity generated by solar panels on the roof of its new Cupertino, California HQ and created a subsidiary to sell power.
According to Bloomberg, future plans include solar and hydroelectric plants in Oregon, North Carolina, Nevada, Arizona and California; including a US$850 million 130MW solar farm near San Francisco by 2042.