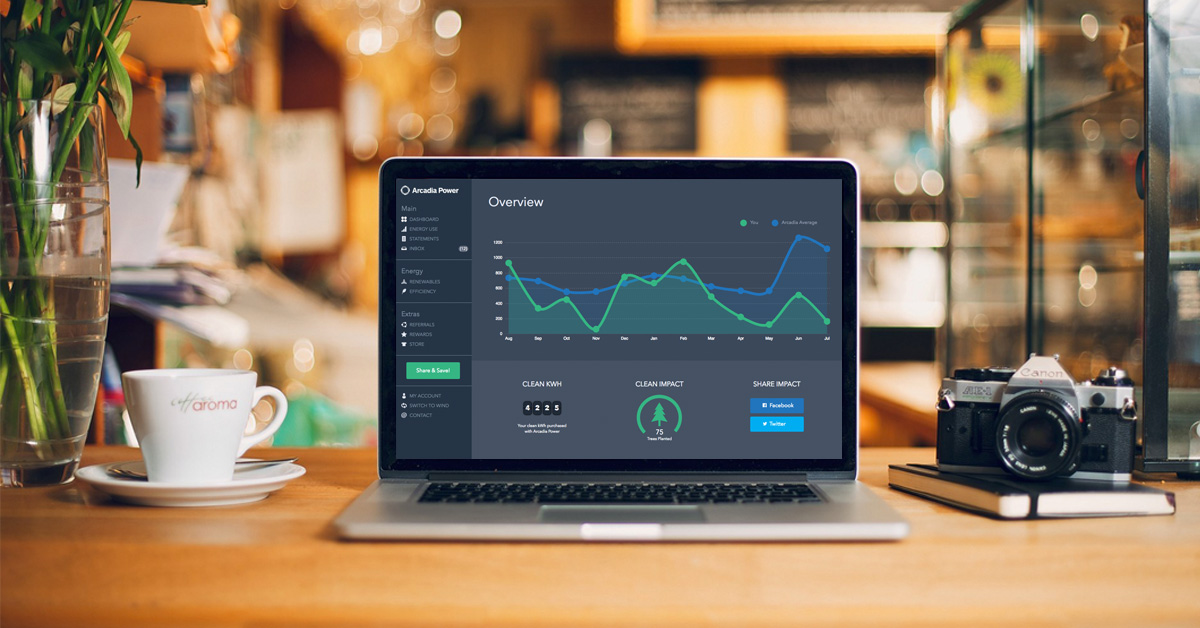 Renewable energy company Arcadia Power has pioneered the first nationwide community solar programme that allows users to buy a solar panel in a project located anywhere in the country and achieve savings on their electric bill.
Unlike conventional community solar where subscribers are connected to solar panels in their vicinity and are typically locked down into a long-term agreement, with Arcadia Power's Portable Panel, anyone can invest in sustainable energy this way; including renters, non-homeowners or those in areas where solar panels are not permitted or are not efficient.
"That's one of the most important parts of what we're doing," Kiran Bhatraju, Arcadia Power CEO told news outlet TechCrunch. "The vast majority of Americans can't do rooftop solar. There's only about 8% of Americans that can.
"We built technology over the last few years that allows us to push bill credits onto their utility bills," he continued. "We can remotely connect you to a distributed generation asset. As that solar produces electricity we take the billed credits locally and that's distributed onto the bill."
Interested parties can currently participate in projects in Washington, Massachusetts and California to buy a Portable Panel and invest in solar, but the service is available in all 50 states. Customers pay an upfront subscription fee and are then free to choose from a range of term lengths and number of panels.
The adjoining Arcadia software allows customers to see their panels in production in real-time. The service can be transferred from utility to utility if a user relocates, due to the software's integration with more than 100 utility billing systems across the country.