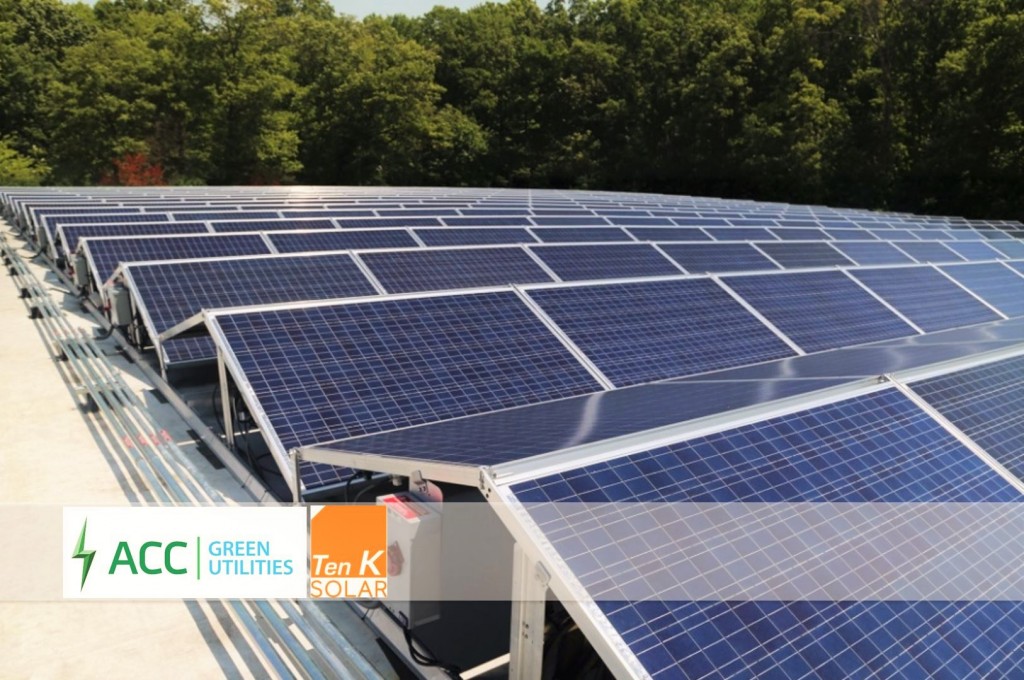 Hong Kong-headquartered Asia Clean Capital (ACC) and the US' Ten K Solar have signed an exclusive China partnership to develop an anticipated 40MW worth of solar projects within the next 18 months.
The partnership is in the form of a distribution agreement for the Mainland China market. The projects will be developed using Ten K's patented solar technology and equipment from its Shanghai manufacturing facility.
"Ten K Solar is probably the world's most innovative solar manufacturer. Their panels have the highest efficiency, longest warranty, and greatest capacity per square meter in the industry," said Thomas Lapham, Asia Clean Capital CEO, in a statement. "ACC's exclusive distribution channel in China will accelerate growth for both companies and contribute to improving the local environment."
"ACC has a strong pipeline of commercial rooftop projects. They understand energy density, reliability, safety, and above all else customer satisfaction," said Jeffrey Hohn, CEO of Ten K Solar. "Together we will rapidly grow the install base of ACC and Ten K systems."
The partnership is set to increase production capabilities of both parties as well as the sales pipeline, according to ACC. The company has recently expanded its project pipeline, partnering with 'Silicon Module Super League' (SMSL) member Trina Solar to develop more than 300MW of solar PV projects in China over the next three years.