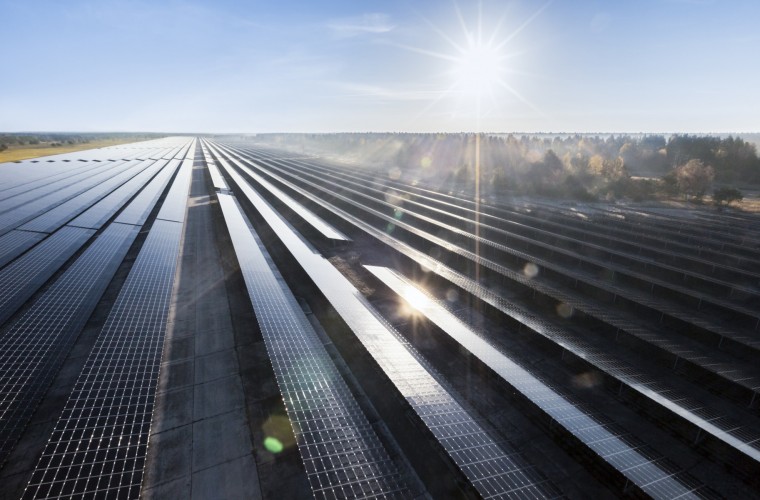 One of the key sponsors of Spain's zero-subsidy solar scene of 2019 has signed yet another power purchase agreement (PPA), concerning a PV plant being built without government support.
On Monday, Audax Renovables said it has agreed to become the offtaker for innogy's 50MW Alarcos solar project, presently under construction in the region of Castilla-La Mancha.
The PPA will see Audax acquire 100GWh of solar power every year from the project just south of the city of Ciudad Real, with the electricity accredited via renewable guarantee of origin certifications.
Supply to Audax is slated to begin in H1 2020 – innogy's 50MW PV plant should be up and running by then, the distributor said – and will cover a period of 10 years.
The arrival of a PPA offtaker finds Alarcos already under construction, with innogy's subsidiary Belectric taking care of deployment. The plant is being planned without any state support.
[The PPA] proves protecting the climate is possible under market conditions… it proves solar power is already competitive," said Holger Himmel, renewable financing director at innogy.
Wind player targets Spanish PV in subsidy-free shift
The deal with innogy adds to Audax's busy 2019 on the solar PPA front. Initially wind power-focused, the distributor has now set its sights on Spanish PV, citing a belief in the potential of unsubsidised plays.
So far in 2019, the firm has become the offtaker of a 708MW Iberian zero-subsidy PV portfolio by developer WElink, with plans to acquire the power via plant-specific, 20-year PPAs.
The February deal was followed by unsubsidised solar PPAs with Trina Solar – who bagged 20-year deals for a 300MW portfolio in Spain – and Statkraft, which for five years will sell Audax power from an operational 270MW PV portfolio.
The PPA series has been accompanied by a boost to some of Audax's financial parameters. The firm boasted of its "best first semester" to date in September as it posted H1 2019 EBITDA of €33.1 million (US$36 million), double the H1 2018 figures.
By 2022, the firm wants to hit the €100 million EBITDA mark, supply annual energy volumes of 15TWh – up from 2018's 10TWh – and sign enough PPAs to power two-thirds of its portfolio.
For its part, innogy's work to deploy the 50MW Alarcos solar project comes as many of its tender-backed industry peers scramble to complete plants in Spain, in a bid to meet auction deadlines.