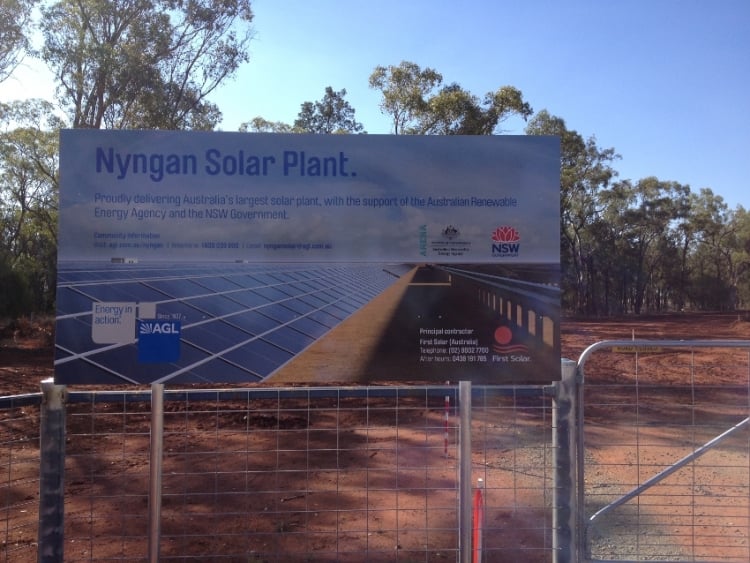 Australia's Green Party has proposed a pathway to reaching a "90% by 2030" renewable energy target for the country, also proposing to double energy efficiency from current levels.
The party published its proposal on Sunday in a plan it called Renew Australia. It calls for energy generation to be "at least" 90% powered by renewables in 15 years' time as well as the firm commitment on energy efficiency.
It said that for Australia to meet its responsibility to the world to bring pollution down to levels low enough to suppress climate change, the country would have to then reach net-zero carbon pollution by 2040.
The Greens said Australia's government would have to "drive a rapid transition and lead the way in building 21st Century energy infrastructure to drive Australia's economy". According to the Renew Australia report, the party also believes global warming presents a clear threat to the country's economic stability, pointing out for example that around AUS$9 billion a year of taxpayers' money is spent on the upkeep of transmission and distribution infrastructure, something that would be greatly eliminated by a move to greater levels of distributed power.
The party claimed the transition to almost all renewables – at present Australia gets around 84% of its energy from fossil fuels – could be done in part by the creation of a new government authority, worth AUS$500 million, to be known as RenewAustralia.
The body would run reverse auctions to find the lowest project costs through tenders, and the Greens hoped it would create a consistent pipeline of projects through to 2030. Many of these assets could be publicly owned.
RenewAustralia would also negotiate clean power supply agreements for heavy industry and try to encourage workers to invest in energy infrastructure at a national level. Among the other responsibilities in its remit would be to help workers from the fossil fuel industries transition away from those industries over time.
Greens not convinced by government's "positive agenda"
The Greens have previously said that ambitious targets for renewable energy would instil the policy certainty needed to eventually take that level to 100%.
At the beginning of this month, the environment minister Greg Hunt of the ruling centre-right Liberal Party had given a speech promising a more "positive agenda" on the environment than had been delivered so far by his party.
Former prime minister Tony Abbott, who in September was ousted by his Liberal Party colleague Malcolm Turnbull, had been accused of doing significant damage to the clean energy industry, to decarbonisation efforts at the national level and shaking investor confidence in the sector.
Despite that government antipathy towards clean energy, the Australian public and many of its major businesses including utilities appear to recognise its potential more readily. The country was revealed to have close to 1.5 million solar rooftops earlier this year and Tesla and Enphase are among the international players to have chosen Australia as one of the first regions in which to launch their stationary storage batteries for the home. Meanwhile the major utility AGL recently called on the country's government to make more concrete and ambitious commitments on carbon emissions reduction.