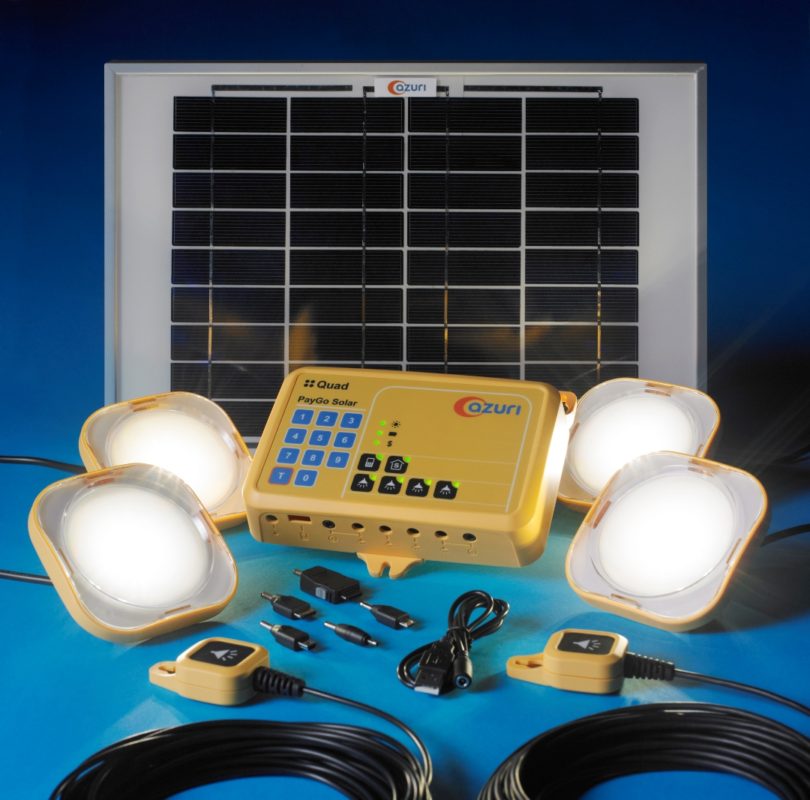 Off-grid solar company Azuri Technologies announced Tuesday that it has reached the mark of 100,000 sales of its PayGo solar home systems in sub-saharan Africa.
Since initially breaking into the market in 2011, Azuri has offered affordable, clean energy for off-grid towns and communities across 12 countries.
News of Tuesday's sales milestone comes shortly after Azuri announced that it secured a US$5 million debt facility provided by Standard Chartered Bank in February 2017, as well as the completion of an US$11 million equity funding round in December 2016 — all of which supports Azuri's efforts to spur solar across Africa.
This new financing will also help Azuri grow in new markets, highlighted by a program announced in January 2017 to provide power to 20,000 homes in Nigeria.
The Azuri PayGo solar product portfolio includes the first complete PayGo satellite TV package targeting households without electricity — launched in Kenya in December 2016. In addition, the product range includes solar lighting systems that incorporate Azuri's HomeSmart technology, which ensures households have light all night, even after cloudy weather.
Simon Bransfield-Garth, chief executive of Azuri, said: "The milestone of 100,000 systems sold marks the next phase of Azuri's journey. Coupled with the recently completed funding announcements, we look forward to continuing to grow our presence and serve the millions of customers that still lack access to modern electrical services."
Jamie Vollbracht, director, cleantech at IP Group, a founder investor and major shareholder in Azuri, added: "These milestones reinforce the great strides Azuri is making in providing PayGo solar solutions for this rapidly growing market. We expect that Azuri's innovative approach and world-class team mean that many more significant milestones are to come as Azuri further expands, improving the lives of hundreds of thousands of people across Africa."