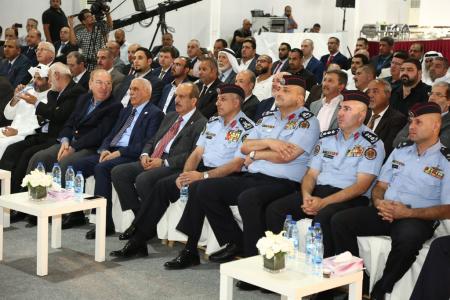 Jordan Islamic Bank (JIB), a subsidiary of AlBaraka Banking Group, has inaugurated a 2.7MW rooftop solar project in Sahab, King Abdullah II Industrial City, Jordan.
Billed as the largest rooftop PV project in Jordan to date, the plant will cover 75% of the power needs of JOB's branches, offices and administrations in Amman, Zarqa, Madaba and Balqa and 100% of the consumption of another 38 branches and offices of the bank and its head office.
The project took nine months to complete. The cost of constructing the plant was approximately JOD1.4 million (US$1.97 million) and the cost recovery period of the plant is estimated to be approximately one and a half years.
Musa Shihadeh, general manager, JIB, noted that work is also underway to establish a power plant in Irbid to cover the electricity consumption of JIB's branches and offices at the Northern Governorates (Irbid, Ramtha, Jerash, Ajloun and Mafraq), and it will be inaugurated early next year.