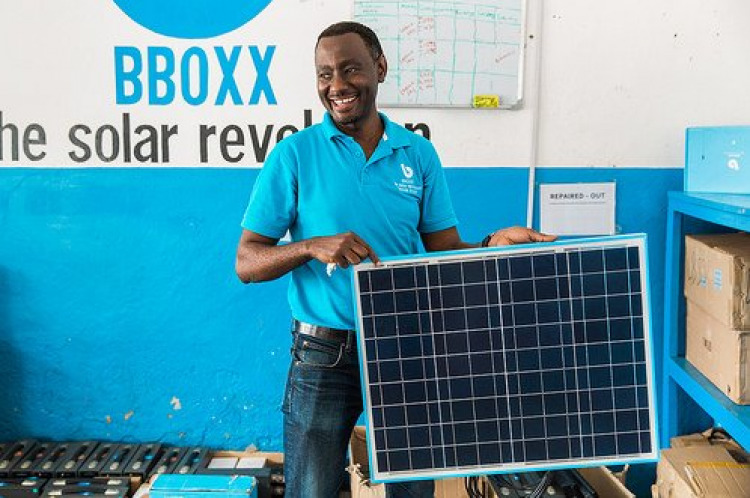 UK-based off-grid renewables specialist BBOXX and GE have signed off on a partnership to provide energy access for small businesses, schools and other organisations in Goma, Democratic Republic of Congo (DRC).
Currently, there are a large number of businesses and organisations across the DRC that do not have sufficient energy access, with most spending excessive amounts for diesel.
As part of this partnership, BBOXX has already deployed the first of GE's Hybrid Distributed Power (HDP) systems in the city of Goma, which is close to the Rwandan border, to supply 10 customers with renewable energy.
The first HDP system was installed at a local school, Kivu International School. More customers will be added to the mini-grid system over the next couple of weeks. These systems are able to provide a reliable energy supply by combining solar energy, battery storage and diesel generation.
These mini-grid systems will eventually feature both GE's Predix digital remote monitoring and diagnostics platform and BBOXX's cloud-based Pulse platform. GE's HDP system in Goma is capable of delivering up to 30kW of renewable energy.
Mansoor Hamayun, CEO and co-founder of BBOXX, said: "Many businesses and small organisations in the DRC, and across the developing world, do not have a reliable, affordable way of maintaining electricity supply. Hybrid distributed power and micro-grid technology provides one solution to solve this pressing problem by delivering an on-grid experience in an off-grid setting. We look forward to working with our technical partners in the future to supply energy and other utility services to more customers across the distribution mix, from small rural homes through to urban SMEs and public institutions, improving productivity and powering economic growth."
Brian Selby, managing director of licensing at GE, added: "We are excited to partner with BBOXX to enable energy access in the DRC. GE's Hybrid Distributed Power system offers flexibility to deliver fast, reliable power with a digital backbone found in utility scale power plants."
Earlier this summer, the DRC contracted BBOXX to bring clean power to 2.5 million citizens across the African country by 2020, via off-grid solar kits and mini-grids.