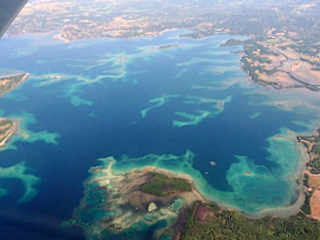 Philippines-based commercial bank, BDO Unibank, has issued its first green bond investment for US$150 million for sole investor International Finance Cooperation (IFC), member of World Bank Group, to expand finance for private sector investments and to tackle climate change.
Nestor V. Tan, President and CEO of BDO, said: "Climate change is a very real concern in the Philippines. It is one of the most vulnerable countries globally to the impacts of such change."
The finance will be used to fund climate-smart projects such as renewable energy, green buildings and energy efficient equipment.
The green bond will provide a source for long-term green finance and support to the Philippines' carbon reduction target of 70% by 2030 and is expected to save up to 93,000 tons of CO₂ emissions annually by 2022.
Vivek Pathak, IFC Director for East Asia and the Pacific, said: "By setting the standard and the benchmark for green bonds issued in accordance with the Green Bond Principles which IFC helped develop, we hope to pave the way for other issuers and investors to access financing through this product."
The issuance is the result of an advisory engagement on sustainable energy finance between BDO and IFC that began in 2010. BDO expanded its climate-smart portfolio from zero to over US$500 million. In total IFC has issued US$7.25 billion in green bonds in 12 currencies.