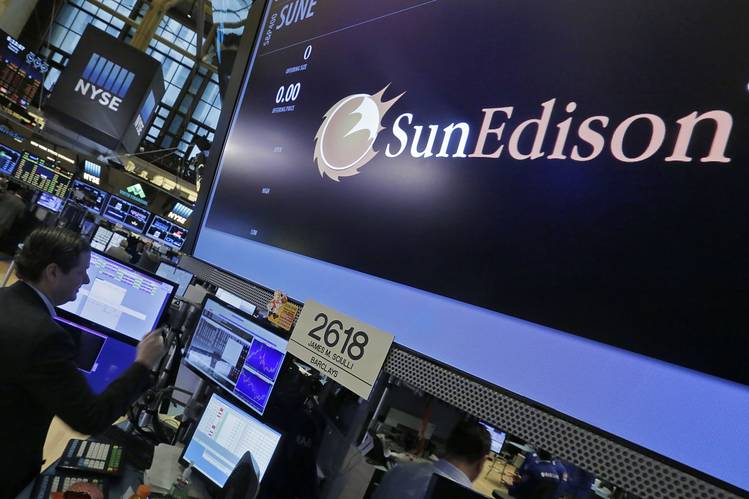 Despite claims by the company and automatic acceptance by the mainstream media, SunEdison's position as the 'world's largest renewable energy developer' almost came to fruition in 2015.
The meteoric rise, initially dedicated to solar PV power plant construction really took off in 2013 when the company completed over 500MW of projects. Leading the sector had been the likes of First Solar and SunPower, all with projects predominantly in the US.
Although SunEdison doubled project completions (1,048MW) in 2014, it remained behind its two US rivals.
The breakthrough year was planned to be in 2015, having initially indicated project completions that included wind for the first time that could exceed 2,000MW. As its acquisition trail (see below) gained momentum project completions were expected to exceed 3,000MW, which if the company had not hit liquidity issues in the second-half of the year, would have become the world's largest solar PV energy developer, though doubts on achieving the prize as the world's largest renewable energy developer would have persisted, due to some wind sector companies that had also developed solar, hydro electric and geothermal projects.
However, in reporting third quarter 2015 financial results, curtailment of project completions was already underway. SunEdison revised down all project completions for the full-year within a range of 2.15GW to 2.25GW.
More recently, it became clear that liquidity issues had worsened and projects in Hawaii and India, some previously expected to be completed in 2015 had failed to secure sufficient funding to start, continue construction or complete and grid connect.
Although the company has entered chapter 11 bankruptcy – critical to its future during such proceedings – SunEdison has secured US$300 million in DIP funding from investors. The sum is close to a figure that would possibly allow the company to carryout enough project completions through 2016 and sufficient liquidity for operations to exit bankruptcy down the line.
However, such is the complexity of SunEdison's financial operations, law suits and debts, not least the position of its two yield co businesses that expectations at this point of a quick exit seem remote.
Essential to SunEdison is maintaining credibility of project execution and financial management during chapter 11 proceedings as its ability to secure low-cost financing after a successful bankruptcy exit would seriously undermine its chances of survival.
The rise and fall and much in between
March 2009
Ahmad Chatila becomes president and CEO of SunEdison and a member of the Board of Directors.
23 October 2009
CEO Ahmad Chatila announces that "[the company] will now participate in the actual development of solar power plants and commercialization of clean energy, in addition to supply the solar and semiconductor industries with our traditional silicon wafer products."
24 May 2010
SunEdison acquires crystal growth technology company Solacix for US$76 million.
25 May 2010
SunEdison and private equity firm First Reserve announce US$167 million joint venture to finance, build and operate PV projects.
The industry needs efficient and scalable financing models to meet demand. We expect the joint venture to help facilitate the development of our existing backlog of project opportunities and prospective projects that meet our development criteria," Carlos Domenech, former president of SunEdison, said in a statement.
30 May2013
SunEdison changes its stock market ticker from "WFR" to "SUNE", reflecting the company's new focus on solar energy.
May 2014
SunEdison launches spin-off semiconductor business IPO, SunEdison Semiconductor Ltd, generating US$94 million.
July 2014
Yieldco subsidiary TerraForm Power goes public with an initial portfolio of 524MW of solar farms in the US, Canada, Chile and the UK. It begins trading in an IPO and raises US$50.6 million with proceeds used for expenses and to buy projects from SunEdison and other companies.
21 August 2014
SunEdison announces closure of US$160 million fund for distributed generation projects in the US with Barclays and Citi.
SunEdison is pioneering new financing structures and cutting-edge solar offerings with top tier partners," said Ryan Bennett, vice president of Project Finance, North America at SunEdison.
October 2014
SunEdison announces new technology; zero white space (ZWS) and high-pressure fluidised bed reactor (HP-FBR) technology.
October 2014
SunEdison's TerraForm buys US$250 million worth of solar farms.
14 October 2014
SunEdison amends letter of Credit Facility to US$800 million from US$400 million for credit commitments and future increases.
6 November 2014
SunEdison reports a quarterly loss that was double company estimates, despite cash and equivalents rising to 31%. Net losses were counted at US$283.4 million.
14 November 2014
SunEdison, engineering institution Anna University, sign a memorandum of understanding to develop solar technology in India.
17 November 2014
TerraFrom Power and SunEdison announce plans to purchase US wind developer First Wind for US$2.4 billion.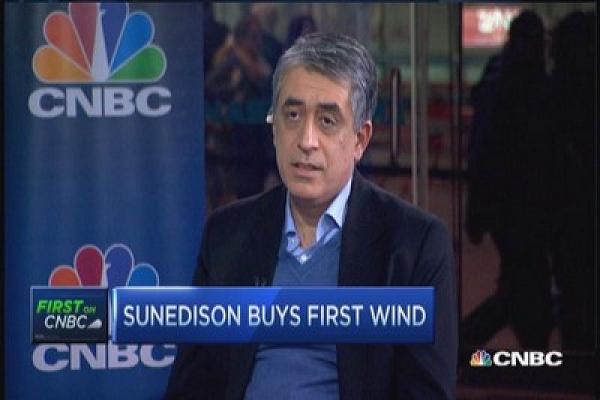 11 December 2014
First Wind agree to sell majority stake in two wind farms to JPMorgan and Chase & Co.
16 December 2014
SunEdison close a second fund at US$117 million with Barclays, Citi and TerraForm Power.
23 December 2014
A unit of JPMorgan agree to invest US$75 million in SunEdison solar projects as part of a US$175 million fund.
8 January 2015
SunEdison purchases turbines which enable 1.6GW of incremental wind energy projects which qualify for the US federal production tax credit (PTC).
13 January 2015
SunEdison signs memorandum of understanding with the Karnataka government to develop 5GW of Indian wind and solar projects in five years.
29 January
SunEdison, and TerraForm Power complete previously announced acquisition of First Wind Holdings, LLC.
4 February 2015
SunEdison and Brakes India Ltd install 7.72MW power plant in Muanjipatti, India.
20 February 2015
SunEdison contributes US$5 million to train women and marginalised community-members for jobs in the solar industry. The donation was in partnership with GRID Alternatives, the US' largest non-profit solar installer outfit.
24 February 2015
SunEdison forecasts its annual installation figures to double in 2015.
SunEdison is in a very strong position with pipeline in three high-growth areas – utility-scale solar outside the US, residential and commercial solar in the US and utility-scale wind on a global level," said Jacqueline Lilinshtein, a clean energy analyst with Bloomberg New Energy Finance. "On top of that, this multifaceted pipeline is going to feed into one of the better-performing renewable energy yieldcos on the public market."
25 February 2015
SunEdison announces goal to bring electricity to 20 million people by 2020 in underserved communities around the world. The initiative is led by SunEdison Social Innovations.
We are committing to bringing electricity to one million people by the end of 2015, and are targeting to help 20 million people gain access to electricity by 2020," said president and CEO Ahmand Chatila.
5 March 2015
SunEdison moves into energy storage by buying energy storage startup Solar Grid Storage for an undisclosed amount. It becomes the first renewable energy company to offer solar, wind and energy storage.
25 March 2015
SunEdison purchases 1,000 flow batteries (over 100MWh) from Imergy Power Systems, a market leading storage solution developer. Plans to bring electricity to villages in rural India.
21 April 2015
SunEdison and TerraForm Power announce their close to financing a 97MW DC portfolio of utility PV projects in the UK. The portfolio is comprised of eight large scale solar farms across England and Wales; varying in size from six to 19MW.
6 May 2015
SunEdison launces PPA across seven US States with tax equity financing immediately available from Morgan Stanley.
SunEdison also acquires LightWing, a comprehensive solar platform solution for utilities and retail energy providers.
7 May 2015
SunEdison is awarded an 86MW solar PV project in South Africa during the fourth bid round of South Africa Department of Energy's Renewable Energy IPP Procurement Programme (REIPPP). The 86MW represents 20% of the total solar allocated to bidders in the round.
1 June 2015
SunEdison rasies US$403 million for TerraForm to buy wind and solar.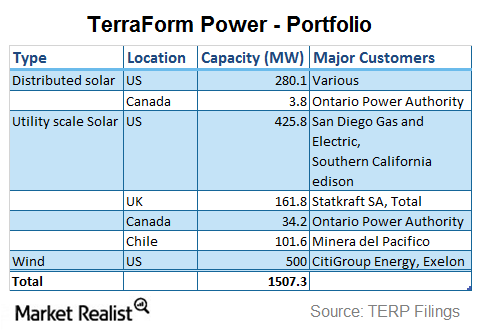 8 June 2015
SunEdison is awarded 371MW across five solar projects in South Africa. This award stems from an extended capacity announcement for the fourth bid round of the REIPPP.
17 June 2015
Acquires Globeleq Mesoamerica Energy and Singapore-based Continuum Wind Energy.
20 June 2015
SunEdison signs joint venture agreement with JIC Capital to penetrate the Chinese solar market with up to 1GW of solar to develop over the next three years.
27 June 2015
SunEdison announces acquisition of Continuum Wind Energy in India.
2 July 2015
SunEdison and global wind technology leader Gamesa sign a memorandum of understanding to develop up to 1GW of wind power plants by 2018.
7 July 2015
SunEdison launches second yieldco subsidiary TerraForm Global, to manage renewable energy projects in emerging markets. It raises US$700 million as an IPO.
23 July 2015
SunEdison drops US$2.2 billion to acquire residential installer Vivint. The stock price collapses upon the announcement.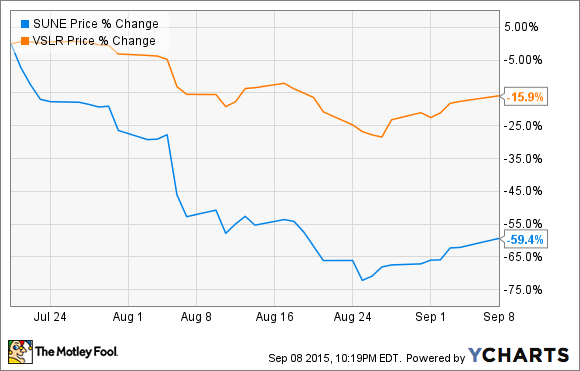 5 October 2015
CEO Ahmad Chatila announces layoffs of 15% of workforce.
30 October 2015
Shares of SunEdison, TerraForm Power and TerraForm Global plummet by over 40%.
A lawsuit is filed which asserts securities fraud claims against TerraForm Global and certain shareholders.
23 November 2015
The company announces chief executives of two of its yieldcos had stepped down, with three board members resigning. TerraForm's shares fall 70% while TerraForm Global stock loses 65% since its IPO in July.
24 November 2015
SunEdison plans to offload 400MW of solar capacity in India and confirms it terminated deal to buy Continuum Wind.
1 December 2015
Billionaire hedge-fund manager David Tepper warns that recent leadership changes at TerraForm Power benefit its corporate parent more than its investors, in a letter.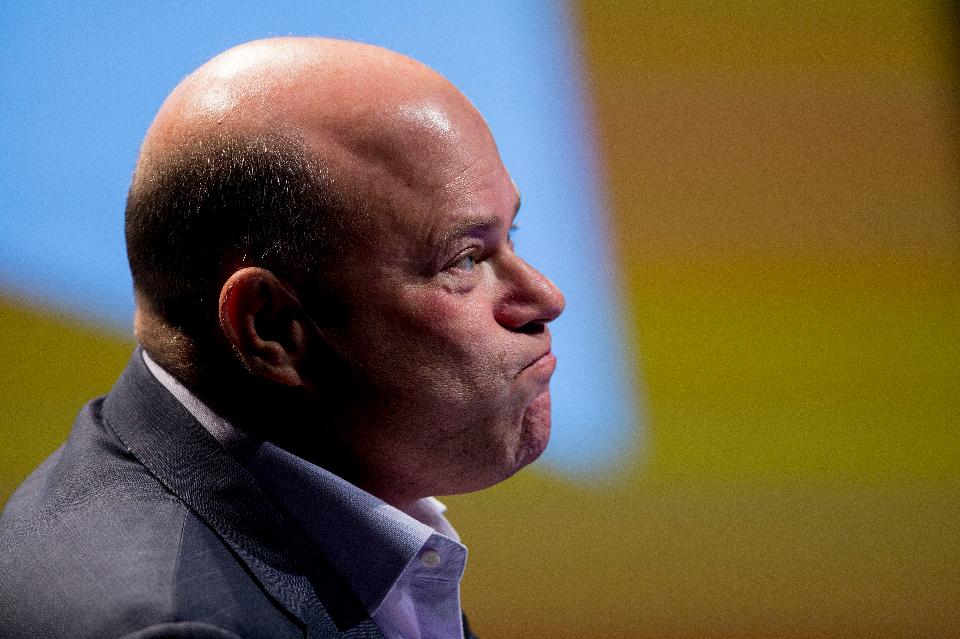 Tepper is raising the issue of independence in a very public domain and that activism can be useful," Michael Morosi, an analyst at Avondale Partners LLC, said in an interview.
This transaction represents good value for SunEdison's shareholders and enhances our financial strength and flexibility," said Brian Wuebbels, SunEdison's chief financial officer. "Terra Nova's purchase is representative of the strong demand we've seen for ownership of SunEdison's attractive renewable energy assets."
15 December 2015
Lundin Law announce ongoing investigation of SunEdison and urges investors with losses in excess of US$500,000 to contact the firm.
22 December 2015
SunEdison stock sinks 20% after Appaloosa sought documents from TerraForm Power on the recent management shakeup and on acquisitions its parent company renegotiated with Vivint Solar.
24 December 2015
SunEdison climbs almost 10% after disclosing it has been in talks about securing new financing.
29 December 2015
SunEdison stock dims again as Wall Street faltered on the company's recent acquisition and halved Q4MW delivery.
30 December 2015
Damage control: SunEdison announce agreement to extinguish US$336 million worth of debt by trading equity in yieldco and selling a series of projects in India to TerraForm Global to pay down its margin loan.
7 January 2016
SunEdison secures new term loans to reduce debts but carry an interest rate of LIBOR + 10.0% per annum through mid-2018.
13 January 2016
SunEdison sells its three major Hawaii solar energy farms valued at US$350 million.
14 January 2016
Hedge fund Appaloosa takes court action to stop SunEdison's Vivint Solar acquisition.
22 January 2016
In January 2015 SunEdison bought 2.1GW of wind and solar assets, and a year later plans to hand four of those solar projects right back to previous owners.
The deal "was a mutually beneficial solution to deleverage our balance sheet," SunEdison spokesman Ben Harborne said in a statement.
26 January 2016
The start of SunEdison boardroom bloodletting: when the company went through difficult layoffs in October 2015 the C-suite were left relatively unscathed.
Now, key investor Steve Tesoriere resigns from the board, along with COO Francisco Perez Gundin and Paul Gaynor, former First Wind CEO.
3 February 2016
SunEdison sells its Japan-based PV power plant operations to Thailand's Bangchak Petroleum for US$80 million.
11 February 2016
SunEdison sued by former acquisition target: shareholders of Latin America Power, which builds wind and hydro farms across South America, argues it is owed US$150 million after SunEdison walked away from the acquisition deal in October.
18 February 2016
Acquisition binge gone wrong: SunEdison stocks plummet even further and so the company begins closing factories and cutting jobs in an attempt to stay afloat.
SunEdison announces plans to sell its silicon wafer factory in Malaysia, close a silicon factory in Texas and restructure operations in Oregon and eliminate 220 jobs.
1 March 2016
SunEdison pushes back the release of its 10-K while an audit committee investigates allegations made by former executives that leadership misrepresented SunEdison's financial standing.
3 March 2016
Goldman Sachs, Barclays, Citigroup and UBS balk at providing loans to SunEdison for its US$1.9 billion acquisition of Vivint Solar, after delay of 10-K.
4 March 2016
SunEdison and TerraForm Power announce a US$8.5 million settlement and termination of the Latin America Power acquisition.
8 March 2016
Vivint Solar pulls plug on SunEdison merger, citing a 'wilful breach' of the agreement and states that it intends to 'seek all legal remedies available.'
11 March 2016
SunEdison CFO Brian Wuebbels leaves company to focus on other role as CEO of TerraForm.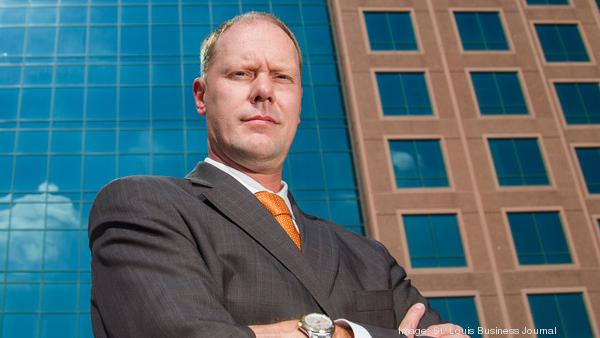 22 March 2016
SunEdison shares plunge almost 20% as news of debt restructuring leaks.
24 March 2016
Time is running out for SunEdison: the delay of its 2015 annual report causes US$1.4 billion default to loom.
29 March 2016
SunEdison moves closer to bankruptcy as shares fall below US$1 for the first time since the inception of the company. A regulatory filing states a 'substantial risk' that the company could go broke.
SunEdison "just thought they were smarter than everyone else," said David Levine, the founder and CEO of Geostellar, a solar energy marketplace that did deals with the company.
31 March 2016
SunEdison under US Department of Justice investigation regarding the failed acquisition of Vivint Solar and related actions associated with its two yieldco subsidiaries.
Newly installed CEO of TerraForm Power Brian Wuebbels resigns.
2 April 2016
SunEdison plans to file for bankruptcy protection. The company's shares are down around 98% over the past 12 months and fall a further 45% in heavy extended trading to 23¢ each.
The company prepares to seek Chapter 11 protection and is in talks with two creditor groups for a loan to fund its operations during the process.
3 April 2016
D.E. Shaw Composite Holdings and Madison Dearborn Capital Partners file law suit claiming US$231 million in earn out payments under the Agreement
4 April 2016
Indian conglomerate Adani Group considers buying the Indian assets of SunEdison.
5 April 2016
TerraForm Global sues SunEdison for US$231 million.
13 April 2016
SunEdison's technical defaults mount: the company appears to have skipped an interest payment due 1 April on its 2% convertible note maturing in 2018 and has entered a 30-day grace period.
SunEdison delays filing its 10-K for 2015 twice and gives no indication on when it plans to file.
The delays are believed to put SunEdison in technical default on US$1.4 billion of its debt.
15 April 2016
SunEdison confirms debtor-in-possession (DIP) financing discussions.
21 April 2016
SunEdison officially files for bankruptcy. A two-year US$3.1 billion acquisition binge that drove its debt to unmanageable levels and caused its stocks to plummet beyond resurrection, and a mass exodus of investors amidst a plague of legal entanglements, finally results in a filing containing listed liabilities of up to US $50 billion.