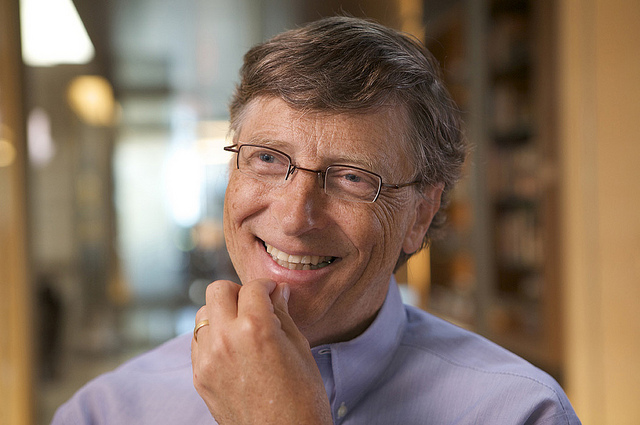 A consortium of investors led by tech entrepreneur and philanthropist Bill Gates is backing a new US$1 billion fund for clean energy technology.
The high-profile investors include Richard Branson, Amazon founder Jeff Bezos, LinkedIn co-founder Reid Hoffman and Jack Ma – the founder of Chinese e-commerce group Alibaba.
The fund, known as Breathrough Energy Ventures, (BEV) will filter investment into "anything that leads to cheap, clean, reliable energy," Gates told news outlet Quartz. Quartz suggests that, with the group's combined total wealth of US$170 billion, it could be the "richest group of investors ever assembled".
"The Breakthrough Energy Coalition is a partnership committed to broad investment in new energy technologies," a post on the BEV website reads. "We are investing our own capital and are working with over 20 countries around the world who have committed to significantly increase their investments in the basic research that leads to breakthrough innovations.
"To provide reliable and affordable power without contributing to climate change we need to address emissions in five key areas: electricity, transportation, agriculture, manufacturing, and buildings."
With the backing of some of the world's biggest names in business, the launch of BEV is a serious force to tackle the perennial issue of climate change through investment in clean technologies. However, the former Microsoft CEO has been vocal about being less than a fan of solar energy; one of the largest growing sources of alternate energy generation; even saying in a recent address in South Africa that solar is not the solution the continent seeks and maintains that it will do little to solve the overarching problem of global warming.
Regardless, the 20-year fund that was founded in November 2015 states that its missions will be procure public and private investment to foster major advances in clean energy production, transport and agriculture.
"I am honoured to work along with these investors to build on the powerful foundation of public investment in basic research," Gates said in a statement. "Our goal is to build companies that will help deliver the next generation of reliable, affordable, and emissions-free energy to the world."