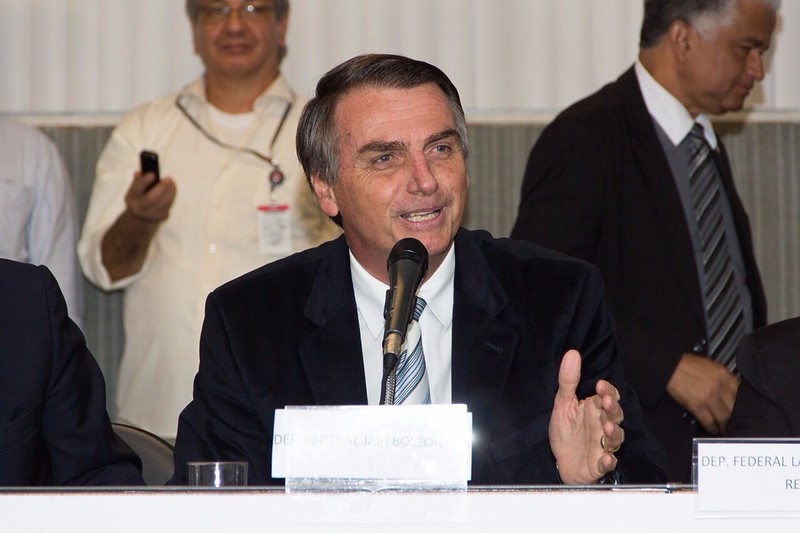 Brazilian president Jair Bolsonaro has overturned a measure that would have eased the importing of solar components, potentially impacting suppliers increasingly targeting the country.
In recent days, the controversial head of state vetoed a bill that would have exempted solar components including PV cells from a 10% imports tax.
The text – already approved by Brazil's Chamber of Deputies and its Senate – is now being blocked on grounds of "public interest and unconstitutionality", Bolsonaro said.
The president said he had reached the decision after consultations with Brazil's Economy Ministry, which warned the bill constituted a breach of national legislation.
"Despite the legislative proposal importing Union revenue decrease, there is no indication of the corresponding compensatory measures for budgetary and financial adequacy purposes," the Ministry is claimed by Bolsonaro to have said of the bill.
The setback for the MP proposing easier solar imports – social-democrat Ataídes Oliveira – comes as both the industry's developers and the manufacturers supplying them set their sights on Brazil.
The country has drawn eyes this year thanks to solar's bullish performance at government auctions, which together with free-market plays is fuelling a rise of large-scale PV ventures.
PV manufacturers, including the dominating Chinese players, are acting to seize the window created by the need to supply to ever-larger projects.
During a China visit earlier this year, module maker GCL-SI walked PV Tech through its plans to take shipments to Brazil from 260-270MW in 2018 to 500MW-600MW by 2020.
The firm told this publication betting on pricier bifacial products would help it stay ahead of the "10 to 20" Chinese rivals, with some competitors using low prices to secure a slice for the Brazilian market.
Large-scale solar shipments could yet benefit from import tax breaks, despite Bolsonaro's move. As MP Oliveira said on social media, the president's veto can be quashed by Brazil's National Congress.
Bolsonaro's block of a solar-friendly bill comes despite his government's broader policy support to the industry.
Contacted for a recent PV Tech Power feature, Brazilian operators explained it was PV's repeated cost drops that convinced Bolsonaro's team to include it, in an industry first, in the A-4 auctions.
The feature examining the opportunities and risks of Brazilian and Mexican PV was part of PV Tech Power's Volume 20, which you can subscribe to here.
The prospects and challenges of Latin American solar and storage will take centre stage at Solar Media's Energy Storage Latin America, to be held in Colombia on 28-29 April 2020.