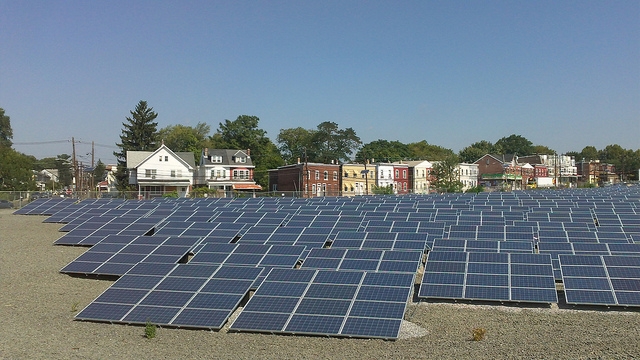 East coast solar has received a boost as New Jersey's governor finally put his signature on key clean energy legislation.
The bill increases the state's renewable portfolio standard (RPS) to 35% by 2025 and 50% by 2030. It also establishes a community solar programme and sets energy storage targets of 600MW by 2021 and 2GW by 2030.
"Today, we're taking another step forward in rebuilding New Jersey's reputation as a leader in the development of clean energy sources while fulfilling a critical promise to foster our state's energy future," said Governor Murphy. "Signing these measures represents a down payment to the people of New Jersey on the clean energy agenda I set forth at the beginning of my administration – a plan that will always consider the best interests of our residents and our environment while growing our economy."
The signing, which has taken longer than expected given the support among the state's lawmakers, has been broadly welcomed.
"By signing this bill into law, many more New Jersey residents, businesses and communities will have access to solar energy. This is a huge win for customers, will support the thousands of solar jobs in the Garden State, and puts the state on track to meeting its ambitious clean energy goals," said Sean Gallagher, VP of state affairs at the Solar Energy Industries Association (SEIA).
The provisions for community solar, a sector gaining traction in other parts of the US, offer cause for optimism.
"If properly implemented, this legislation will create access to solar energy for consumers and businesses across New Jersey for the first time," said Brandon Smithwood, policy director for the Coalition for Community Solar Access.
"It has never been more important for leaders to stand up for clean energy jobs, local investments, and clean air and climate progress in our communities. We are encouraged that in the face of rollbacks in Washington, Governor Murphy is stepping up with bold action," said Pari Kasotia, Mid-Atlantic director, Vote Solar.