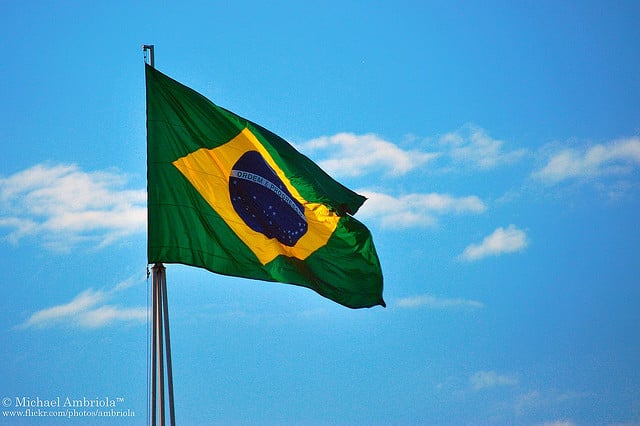 Brazil's energy regulator ANEEL has approved a further nine projects from its 1.5GW Reserve Energy Auction held last November, bringing the total of qualified renewable energy projects to 52 out of the 53 awarded.
In a public meeting held this week, the board of ANEEL decided to approve the next nine projects leaving just one more project awaiting qualification.
Of the 53 projects awarded last November, 26 were qualified earlier in 2016 on 27 January. A further 17 had to have disputes resolved before approval on 3 February this year. The next nine approvals came this week.
All the projects come as part of Reserve Energy Contracts (CER) and are expected to be commissioned by 1 November 2018 under 20-year power purchase agreements.
The November 2015 auction, held by the Brazilian Energy Agency (EPE), involved awards to 33 solar projects (930MW) and 22 wind projects (550MW).
The average price for the solar projects was BRL297.75/MWh (US$74.8), well below the ceiling price of BRL381/MWh set by ANEEL.
The average price for both wind and solar technologies was BRL249/MWh, which was a 15% drop from the ceiling price set by ANEEL.
French solar power producer Solairedirect had the largest number of winning projects with seven plants, followed by four from US firm SunEdison. The solar projects will be located in Bahia, Ceará, Maranhão, Minas Gerais, Paraiba, Pernambuco, Rio Grande do Norte, Tocantins and São Paulo.
The November auction followed on from the 800MW solar-only auction held in Brazil last August, in which 31 PV projects were awarded.
Late last year, Brazil also approved "historic" revisions to its net metering regulations for small-scale renewable energy systems, allowing for 'virtual net metering' and creating new business opportunities for solar consumers pooling together under one system. ANEEL predicts around 1.2 million consumer units will be installed in Brazil by 2024, totaling 4.5GW of installed capacity.