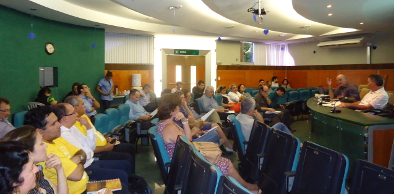 A 264MW solar PV plant has been approved by the state government in the Brazilian state of Ceará.
The Apodi Photovoltaic Complex project valued at BRL800 million (US$250 million) will be installed in the municipality of Quixeré across seven separate plants. It will include a total of 825,300 PV modules of 320W power covering an area of 825 hectares.
This will be one of the largest solar projects in Latin America once complete. Enel Green Power Brasil (EGPB), a subsidiary of Italy-based power giant Enel, has already started construction of a 292MW solar PV plant in Brazil, the US$300 million Nova Olinda project located in the state of Piauí.
The newly approved Ceará project involves a 230Kv overhead transmission line of 215 metres in length, which will connect the substation Elevadora Apodi to the substation Quixeré.
The State Council of the Environment (Coema) saw 16 votes in favour of the project, four abstentions and four against.