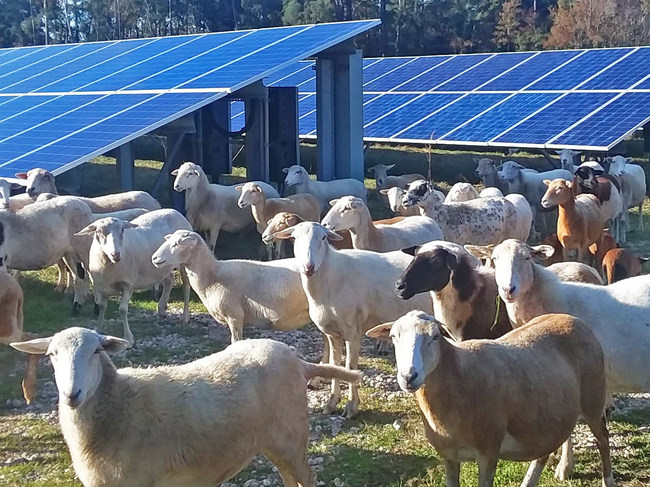 After successfully deploying more than 80 sheep to control ground vegetation at its 7MW Jacksonville Florida plant, renewables investor C2 Energy Capital plans to install flocks of sheep at 10 more solar projects totalling 79MW.
On-site sheep keep ground vegetation on a solar plant at bay, provide economic opportunity for regional farmers and mitigate an operation's carbon footprint, according to the New York-based investor.
Michael Howell, C2 Energy Capital's director of asset management said in a release that the project a "win-win situation that makes good business sense for everyone involved". He said the sheep will be released on projects that cover more than 300 acres in three states during the program's next phase.
C2 Energy Capital first introduced a flock of sheep at its Jacksonville operation, which provides power to Florida's largest state utility, in 2018. Since then, a committed sheep crew have worked and slept on-site around the clock. The grazing sheep are protected by a Great Pyrenees guardian dog.
C2 Energy Capital is also a trialling wildflower planting program in the hope that it will limit mowing on-site while providing habitats for pollinators, particularly bees.