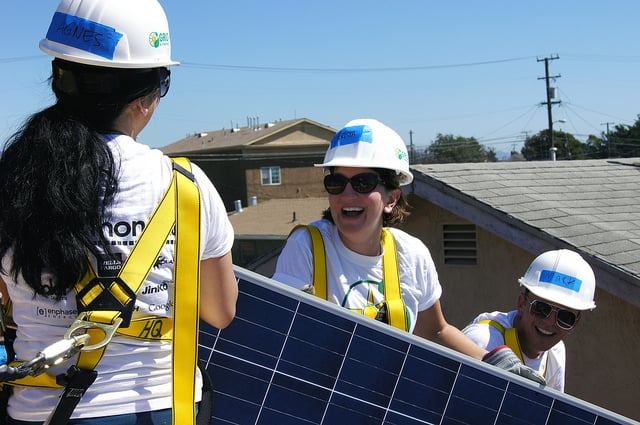 California has become the first state in the US to mandate for solar on new build homes.
The California Energy Commission approved new Building Energy Efficiency Standards on Wednesday, including the requirement for a PV array on new build homes.
The proposal has been in the works for two years and will require builders to use "smart inverters" and offer optional energy storage.
"The combination of rooftop solar and the option to add energy storage systems as an efficiency compliance credit provides builders with an attractive, cost-effective option to fully electrify homes," said Abigail Ross Hopper, president and CEO, Solar Energy Industries Association (SEIA).
"Other states may not be ready for this step yet, but this is a precedent-setting policy – one that will bring enormous benefits and cost savings to consumers. It is my hope and belief that when other states, many of which are developing rapidly growing solar markets of their own, see the benefits of this policy, they will develop similarly aggressive policies."
The Commission estimates that homes built under the 2019 standards will be 53% more energy efficient than those built to the 2016 rules.
The regulations are not a first worldwide but with California the world's fifth largest economy (it recently overtook the UK), it is extremely significant.
France requires new buildings to have partial rooftop coverage in either solar panels or green roofing. Scotland's building regulations set carbon limits that many constructions firms are meeting through the addition of solar.
San Francisco made rooftop solar mandatory in 2016.