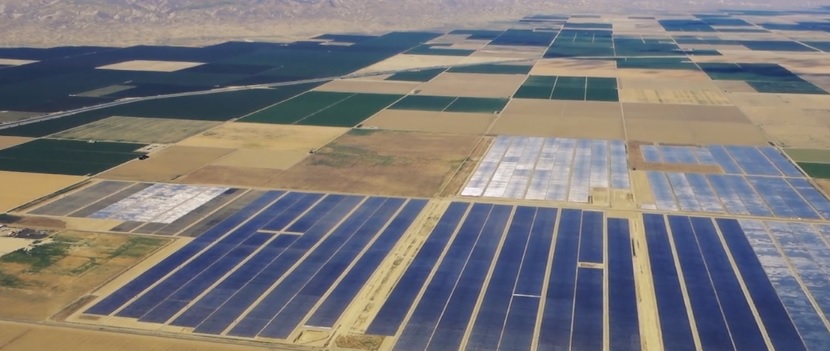 Canadian Solar has signed an Operations & Maintenance (O&M) agreement with Axium Infinity Solar LP for eight PV projects that have a combined generation capacity of 105.5MW.
The eight installations, all located in Ontario, Canada, are named Brockville I, Brockville II, Burrits Rapids, Mississippi Mills, William Rutley, and New Liskeard I, III, and IV.
As a result of the O&M deal, Canadian Solar will be tasked with monitoring the plant, along with performance management, preventative maintenance, and corrective maintenance at all eight facilities.
Canadian Solar's O&M portfolio in Ontario is now tabbed at 497MW, with over 1GW in operation or contracted across the world.
Dr. Shawn Qu, chairman and chief executive officer of Canadian Solar, said: "As one of the leading providers of solar products and solutions worldwide for 16 years with extensive experience operating and maintaining our own solar facilities, offering Operations and Maintenance services to customers was a natural extension of our value proposition."
Canadian Solar announces commercial operation of 19.1MW PV project in Japan
Canadian Solar's 19.1MW Gunma Aramaki solar power plant, located approximately 100 kilometres northwest of Tokyo, has officially reached commercial operation.
The Gunma Aramaki solar power plant is powered by approximately 59,544 Canadian Solar's CS6X MaxPower solar panels and is expected to generate approximately 23,830MWh of clean solar power annually.
Energy generated by the project will be sold to Japan's largest energy utility, Tokyo Electric Power Company, under a 20-year feed-in-tariff contract at the rate of US$0.32/kWh.
Dr. Shawn Qu, chairman and chief executive officer of Canadian Solar, said: "In 2017, we reached commercial operation on over 100MW of solar power projects in Japan. Our 19.1MW Gunma Aramaki project is the first of our two projects in the Gunma prefecture to have reached commercial operation.
"Today, we have successfully developed solar power plant projects in over 19 prefectures, further enhancing the geographic diversity of the operating portfolio we have developed across Japan."