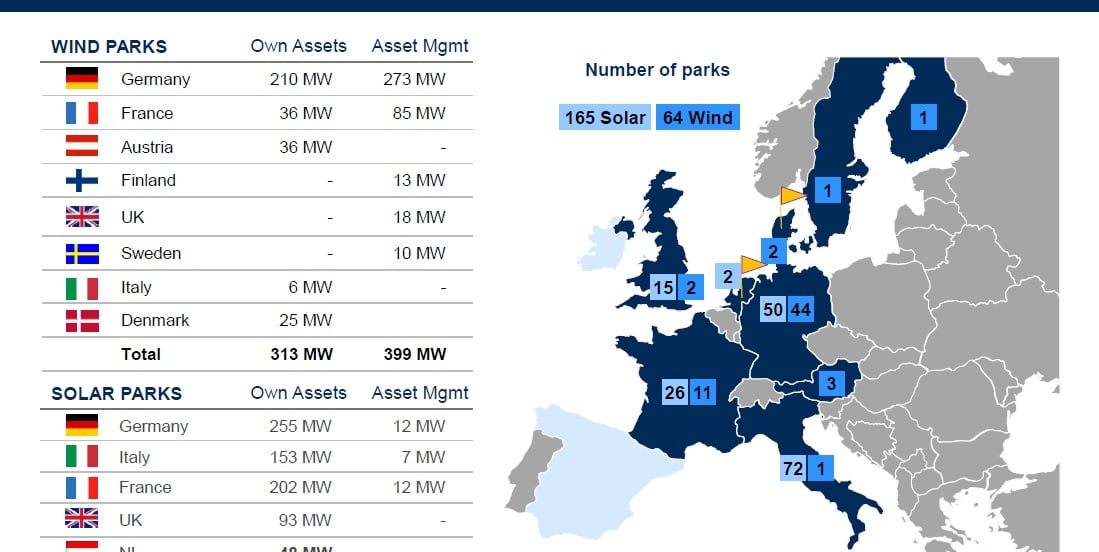 Independent European PV power plant operator Capital Stage has entered the Netherlands market for the first time with the acquisition of two solar parks that are expected to be completed in 2018.
Recently, GTM Research reported that the Netherlands has seen strong annual growth since 2011, primarily from the residential rooftop market, driven by the 'Stimulation of Sustainable Generation' scheme in the country and would for the first time become a 1GW market in 2018.
Capital Stage said that the two solar parks Melissant (10MW) and Ooltgensplaat (37.6MW) provided a total generation capacity of 47.6MW with an investment of €44.5 million. The projects are expected to be completed and be grid connected in October 2018.
Dr Dierk Paskert, CEO of Capital Stage AG said, "The Netherlands offers very good framework conditions for investing in photovoltaic installations. In addition to expected capacity additions to five gigawatts by the end of the year 2020, include attractive financing conditions, the high level of investment security and the currency congruence. The two solar parks we have become among the largest projects in the Netherlands and therefore have a flagship effect."
The solar parks are expected to receive a feed-in tariff of €0.10.7 per kilowatt-hour over the first 15 years. Sunstroom Engineering BV is building the parks, which are some the largest to date in the country.