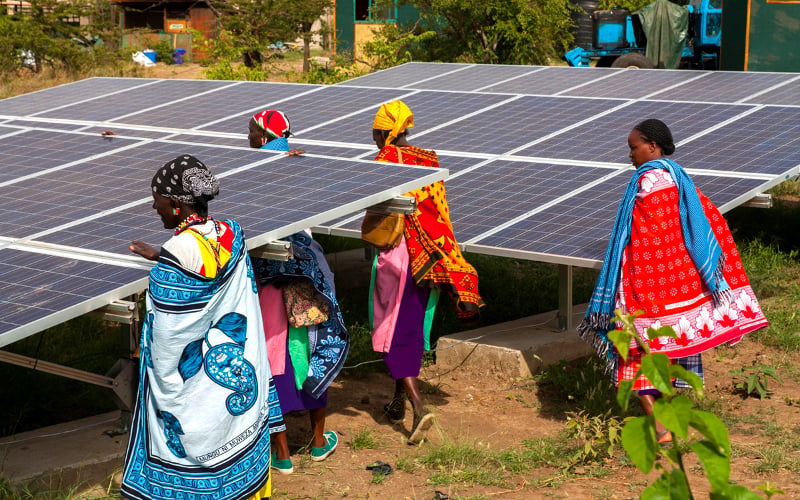 UK development finance institution CDC and its Africa-focused independent power producer Globeleq are providing US$66 million in debt financing for Malindi Solar Group to build a 52MW solar PV plant in Southeast Kenya.
The 16-year financing (US$50 million from CDC, US$16 million form Globeleq) will help the grid-connected project to provide power in the Malindi area, which currently struggles with regular power shortages and relies largely on expensive thermal plants. In the region, load shedding is widespread and power demand is increasing.
Globeleq (70% owned by CDC and 30% owned by Norfund ) is working with its partners, Africa Energy Development Corporation (AEDC), which initiated the project, and IDEA Power, to move the project into construction in the coming months. Globeleq will be the 90% shareholder of the Malindi project, with its partner AEDC holding the remaining 10%.
CDC chief executive Nick O'Donohoe said: "Power infrastructure is vital for Africa's economic growth and for the millions of individuals, families and businesses who struggle to access the electricity they need. Our investment will bring clean energy and jobs to a region of Kenya that struggles to reach its potential because of energy shortages. This investment is a first for CDC's Project Finance team – the first loan agreement as a sole lender; and the team's first direct debt deal in Kenya."
Zohreb Mawani, AEDC director, said: "AEDC has been working for several years to bring the Malindi project to fruition. We are very pleased to have it reach this stage and are working closely with our experienced partners, Globeleq and CDC."
PV Tech recently detailed the major development bank-led programmes that are kicking off large-scale solar across Africa.
Ayana, with the backing of CDC Group, has also been winning solar capacity in India of late.