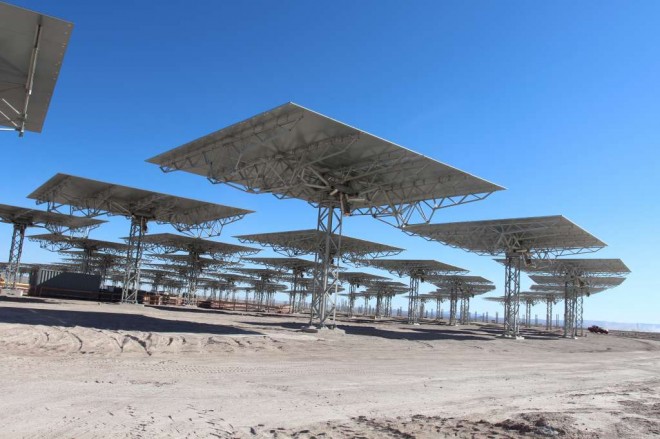 Chile's Ministry of National Resources is holding a public tender for 2,896 hectares of land in the region of Arica and Parinacota to be used for renewable energy projects.
The call for bids was effective from 11 January. The tender is part of an agreement between the Ministries of Energy and National Resources in order to promote renewable projects in the country and diversify the energy mix.
Minister for national property Victor Osorio said: "The Region of Arica and Parinacota has great potential for the production of electricity based on solar energy, and for the application of PV solutions, [with] high levels of radiation and exceptional levels of clarity."
However, Osorio added that there are issues with boosting investment in the renewbales sector along with strategic challenges in diversifying the energy matrix.
As of the end of December 2015, the Ministry of National resources has delivered a total of 207 use of tax concessions for renewables projects in the regions of Arica and Parinacota, Tarapaca, Antofagasta, Atacama and Maule, with a projected 8,345MW of power generation once fully operational.
In October, the Chilean ministry also tendered for 443 hectares of public land again to be used for renewable energy projects.