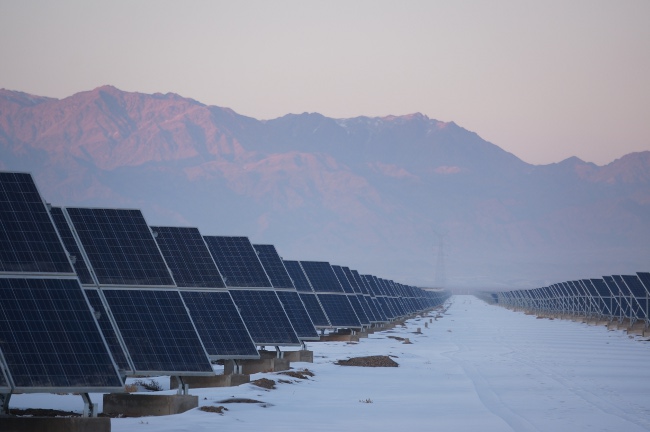 China has released its latest five-year plan for the solar industry with a focus on tackling curtailment, improving project quality and further reducing its feed-in tariff.
The latest plan endorses the proposed target of 110GW by 2020 that had previously been released for consultation by the country's National Energy Administration (NEA). The government has ceased to include a separate, specific target for distributed generation (DG) projects, in an apparent change of tactics. Concentrated solar power (CSP) will represent 5GW of this figure.
Grid pressures have forced the curtailment of production from some sites with western provinces impacted particularly heavily. Under the new five-year plan, 11 provinces, largely but not exclusively in the east, have been assigned preferential status for solar deployment.
The 110GW figure is a 20% reduction on the original 150GW target. Frank Haugwitz is a Beijing-based expert on PV and renewable energy in China and founder of the Asia Europe Clean Energy Advisory (AECEA). He maintains that the 110GW figure is likely a low bar to be cleared rather than a high, aspirational target. Previous targets have been far-exceeded, Haugwitz has noted.
In what AECEA referred to as a "surprise" announcement, a carve-out in that target for DG installs has been abandoned. Beijing continues to support DG projects and a network of DG energy demonstration zones will be established with a target to install solar on 50% of all rooftops and 80% of new buildings.