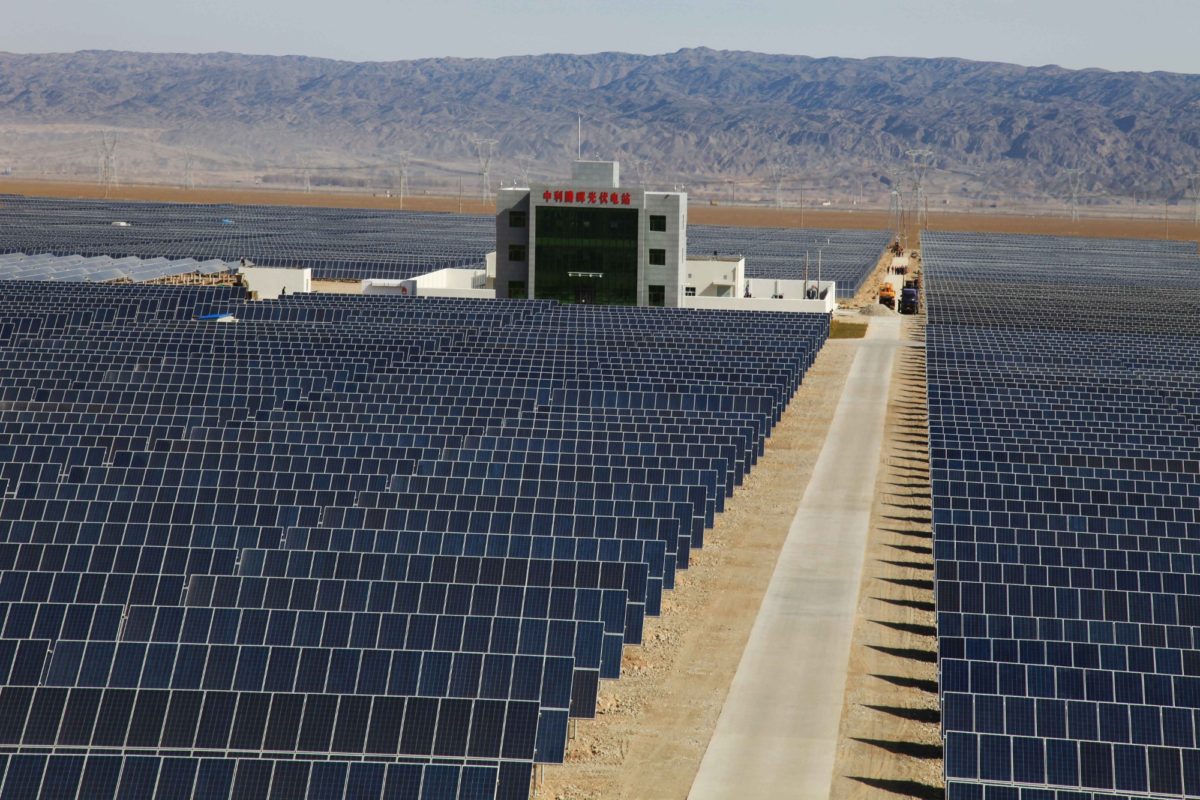 China's top planning organisation has revealed new solar and wind policies for subsidy-free projects.
Feed-in tariff (FiT) support was cut in May 2018 but under new plans, all relevant bodies will be asked to clear obstacles for those projects that can undercut coal (coal-fired benchmark on-grid price).
A 12-point plan has been revealed by China's National Development and Reform Commission.
Local governments will be allowed to subsidise projects if they choose but the policy states that those subsidies cannot be used to prop up local manufacturers. Support cannot be offered with local content requirements either. This tallies with previous indications that struggling solar manufacturers should not be offered artificial support.
The plans also include the use of Green Certificates, linked to renewable power generation that can then be traded. China carried out a trial of the scheme in 2017.
In addition, strenuous efforts to reinforce grid infrastructure will be made to reduce curtailment. Projects that cannot show that the power can be efficiently distributed will not be approved.
Provinces will also be encouraged to trade more power across their respective boundaries.
Tighter requirements on project design and siting are also introduced. Projects will be encouraged on unused state-owned land.
The policy stands until the end of 2020.
Snap Analysis – Finlay Colville, Head of Market Research, Solar Media
On the surface, the shift away from FiTs to a certificate-based incentive scheme is a relatively minor administrative change. However, the more key issue is that central government has given the green light to solar being a technology that will still be supported, at a time when many markets elsewhere in the world are moving to a post-subsidy based environment. Aside from the known need for increased renewables within the energy capacity being added in China today, China still needs to prop up its expansive upstream manufacturing segment, or else risk hundreds of factories being mothballed overnight.
The transfer of control in part to local governments is further great news for local manufacturers, given the hunger for local success stories. It has been no secret in recent years that local involvement in new capex for additional capacity has been a key factor behind the continued growth of upstream capacity, and it is almost impossible to imagine that local governments will not use the current proposal as a means to continue these tactics.
Basically though, it is all about factories running, and using solar as a high-tech segment that the country can use within its current mandate to illustrate technology-leadership to the outside world. If this results also in a handful of module suppliers being global market leaders, this is a rather nice knock-on effect that any other country in the world would be very happy with.