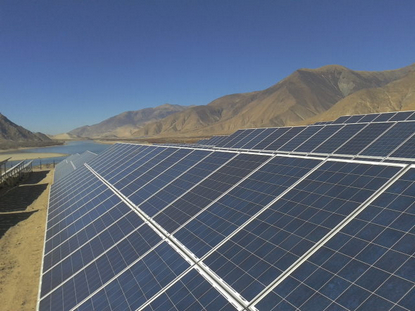 Shenzen Energy has launched the first solar securitised bonds in China with a CNY1 billion (US$152 million) tranche, according to BOC International.
BOC International, the Bank of China's investment banking arm, claimed on its WeChat account that it had underwritten the bonds, which will have interest rates of 3.6-4.5%. The finance is backed against the future revenues of Shenzen Energy's solar projects.
Securing finance against the income of existing projects and installations has fuelled the growth of US residential firm SolarCity in the last two years, which was the first to pool residential assets for finance.
A three-year bond issued by Chinese developer United PV last month carried an interest rate of 6.25%, according to documents filed with the Hong Kong stock exchange, suggesting that the Shenzen solar bonds are very competitive.
Solar Media, publisher of PV Tech, will be hosting a Solar Finance & Investment conference in London on 1-3 February, 2016. The global opportunities for solar securitisation are explored in the latest issue of PV Tech Power, available here.