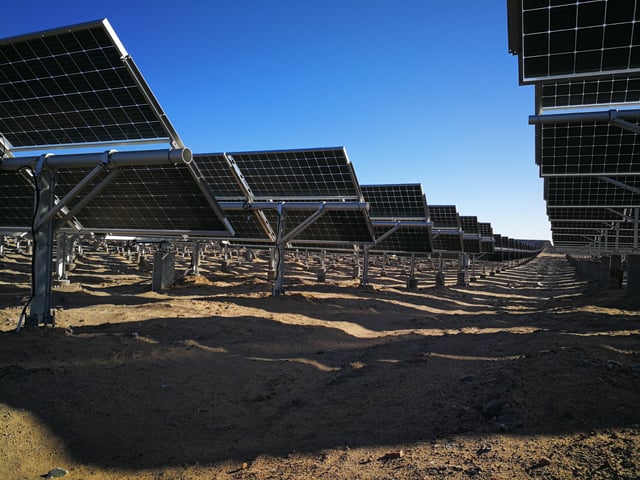 According to analysis by Taiwan-based market research firm, EnergyTrend, around 67% of Top Runner program bids in 2017 were won with P-type mono PERC modules and it expects an increasing percentage of project bids in 2018 will be secured by using P-type mono PERC bifacial modules.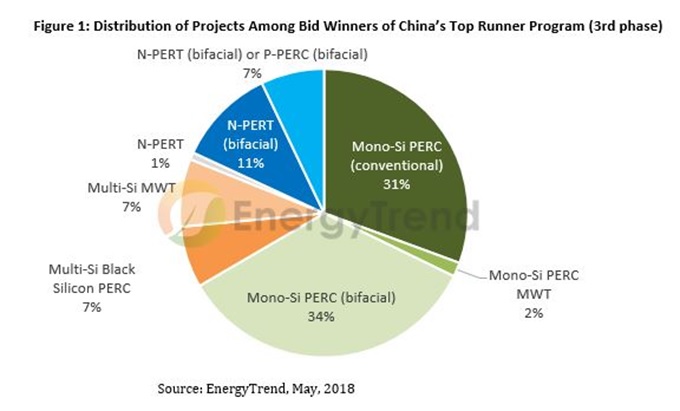 "Mono-Si PERC accounted for the majority (67%) of all the bid-winning projects," says Lions Shih, EnergyTrend's analyst, "including conventional mono-Si PERC, bifacial mono-Si PERC, and mono-Si PERC MWT". Other projects mostly use multi-Si P-PERC and bifacial N-PERT. For P-type products, black silicon and PERC technologies are applied to improve the performances."
However, although bifacial modules seem to be a key performance upgrade, EnergyTrend said that there are more uncertainties for bifacial modules in respect to evaluating the performance gains claimed. Therefore P-type mono PERC modules are expected to remain the dominant choice of module for project developers in the Top Runner bidding in 2018.