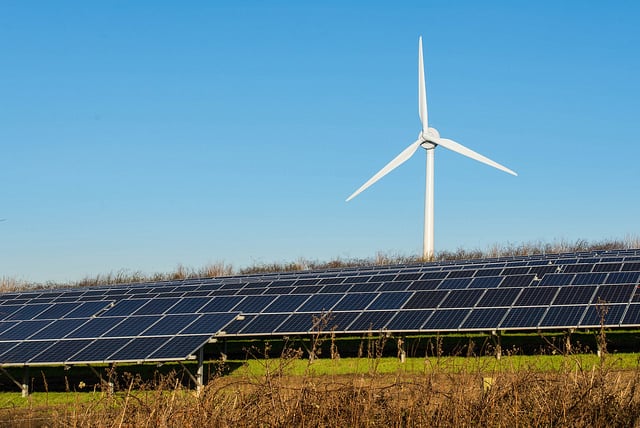 In the wake of Rick Perry's Department of Energy investigation into the effect of renewable energy integration on the grid, two clean energy lobbyist groups have released similar analysis.
The Advanced Energy Economy (AEE) and the American Wind Energy Association (AWEA) jointly commissioned a report that aims to answer the same questions asked by energy secretary Perry about the reliability and market rules of the US electric power grid in his 60-day review.
The study concludes that there is "no evidence" that a renewable energy power mix endangers grid reliability. When news of Perry's impending study broke, clean energy advocates were concerned the analysis would rule in favour of fossil fuels, considering president Trump's affinity for such technologies. Doubts were also cast as to the future of the US wind and solar industries; especially when budget leaks revealed cuts to renewable energy before the results of the study were even released.
The new report finds however that low-priced natural gas is the technology that bears most of a threat to coal-fired power plants, not renewable energy. An overall low national demand for electricity is also a key contributor to closure of coal and nuclear plants. This leaves state and federal policies pertaining to renewables much lesser factors in their demise.
"Recently, some have raised concerns that current electric market conditions may be undermining the financial viability of certain conventional power plant technologies (like existing coal and nuclear units) and thus jeopardizing electric system reliability. In addition, some point to federal and state policies supporting renewable energy as a primary cause of such impacts," states the report. "The evidence does not support this view."
The report commissioned by the AEE and AWEA follows the bodies, together with the Solar Energy Industries Association (SEIA), sending a letter to Perry urging him to "initiate a public process" and let his study be conducted in an open and transparent manner. This analysis is their answer to providing commentary and recommendations open for public comment.
Perry's study, set to be completed this summer, will be open to public comment then.
Overall, the parties concluded that increased renewable generation if anything made the grid more resilient: "We believe that, taken together, these reports demonstrate that the US electric power system is more diverse in its energy sources than ever before, and due to the flexible way these resources are now managed, becoming more reliable and resilient as a result."
The full report can be viewed here.