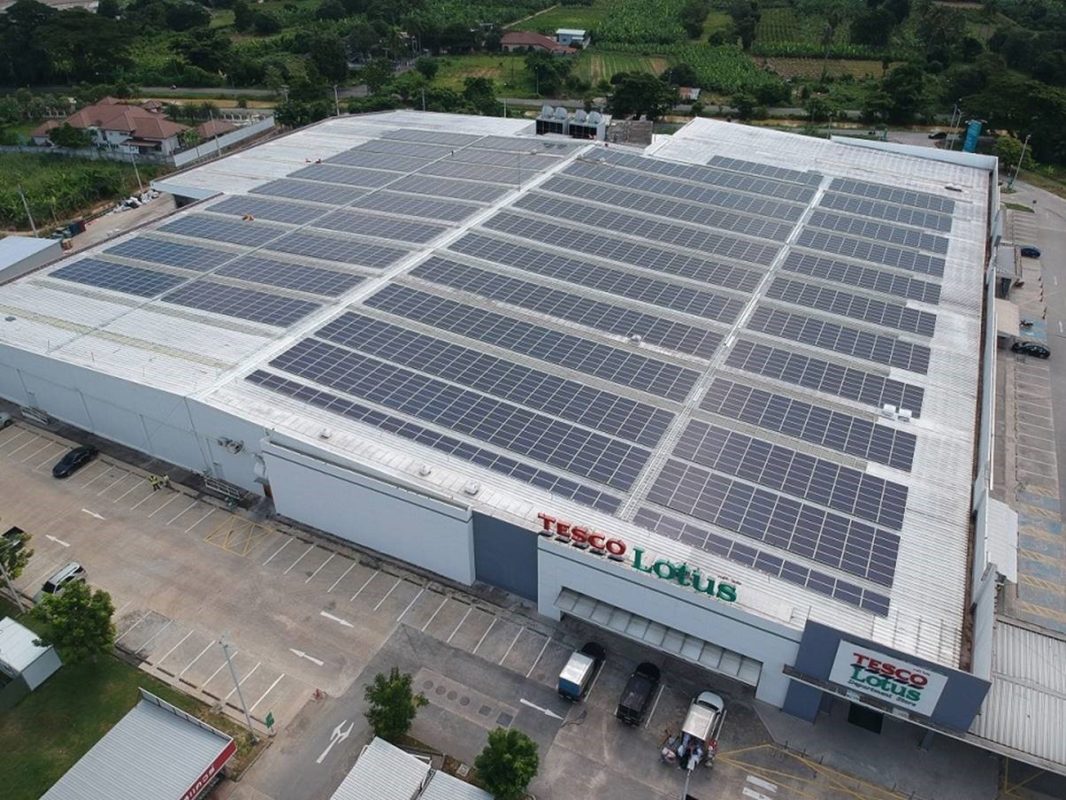 Cleantech Solar has penned a power purchase agreement with retail giant Tesco Group, covering 19 rooftop installs for its Asia-focused Tesco Lotus range of stores.
The deal, struck between Shell-backed Cleantech and Tesco Lotus, will see the installer fully finance design, installation, operation and maintenance of 19 rooftop installs atop Tesco Lotus stores in Thailand.
Tesco Lotus meanwhile will benefit from the renewable energy generated without any necessary capital investment, helping to meet Tesco Group's ambition of deriving all of its electricity from renewable sources by 2030.
The installations will have a total generating capacity of 15.3MW and they are expected to produce around 21,500MWh of electricity each year.
Miroslav Friml, property director at Tesco Lotus, described the partnership with Cleantech Solar as a "significant milestone" in its renewable energy commitment.
Raju Shukla, founder and executive chairman at Cleantech Solar, added: "This partnership represents another success for our team in Thailand to deliver repeatable and reliable solar solutions to leading corporations. We are proud to be a part of Tesco Lotus's sustainability journey to achieve their renewable energy goals."
Late last year global energy giant Shell purchased a minority stake in Cleantech Solar, complementing its other solar PV interests by adding a Southeast Asia and India-focused developer to its stable.