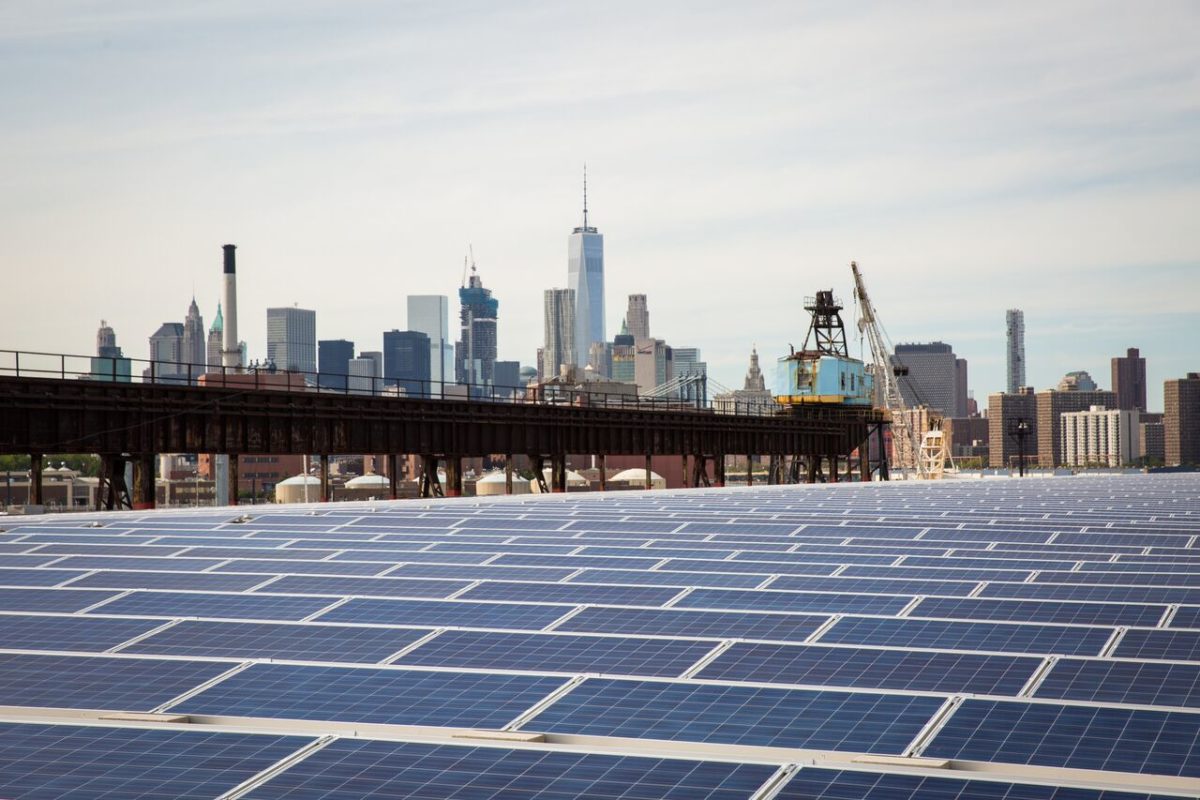 US utility ConEdison has installed a 3,152-panel rooftop solar installation at the Brooklyn Navy Yard, a commercial district in New York City.
Bill de Blasio, mayor of New York, today raised targets for solar and energy storage in the city, to 1,000MW of solar capacity by 2030 and 100MWh of energy storage by 2020.
The Brooklyn installation, at a former shipyard, is one of the largest in the city, and will generate 1.1 million kWh of energy per year, according to the mayor's office. The US$625,863 ConEdison project was funded by incentives from the New York State Energy Research and Development Authority (NYSERDA).
"We're doubling jobs at the Navy Yard, and those workers, computers and machines will need sustainable energy. On rooftops across the city, we're installing new solar panels to cut emissions, create green jobs and save money," said de Blasio.
Mark Noyes, president and chief executive at ConEdison Solutions, said: "New York City is quickly becoming a renewable energy leader as demonstrated by this solar installation here at the Brooklyn Navy Yard."
John B. Rhodes, president and chief executive at NYSERDA, said: "This project demonstrates the success of solar across New York State as a result of NY-Sun, the State's US$1 billion initiative to achieve a thriving solar market."
De Blasio said today 3,000 solar panel installations will be approved this year, across both public and private venues, bringing the citywide total to over 8,000 in 2016, and the city closer its 2025 target of 100MW of solar power on public buildings.
Earlier this month, Con Edison launched a promotion to offer local businesses incentives to install over US$5 million of thermal energy storage systems that kick in during peak hours, and can be controlled remotely.
Supermarkets, grocery stores and other cold storage facilities in parts of the New York boroughs of Brooklyn and Queens can take advantage of the incentive as part of Con Edison's 'Neighborhood Program' to promote more efficient energy usage.