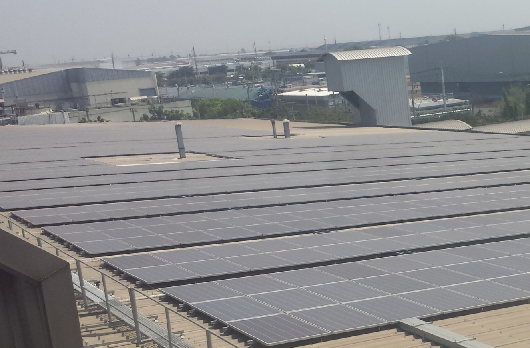 Investment platform ConstantEnergy has acquired Singapore-based developer Solareo's South East Asia arm including 30MW of rooftop PV projects.
Franck Constant, president of ConstantEnergy, said: "This is an exciting acquisition for us for three reasons. One it is the first acquisition for our new fund in Asia. Second, the acquisition brings on board ConstantEnergy a South East Asia-based team of professionals dedicated to PV plant development, construction and asset management with over 50-year cumulative Asian experience.
"Lastly, Solareo Asia has made in-roads into the fast growing market of PV industrial sales at grid party without subsidies, entering long term contracts with world-class large scale industrial clients for the direct supply of on-site competitive, 100% renewable electricity, enabling its industrial clients to become more competitive on the world market."
Solareo, created in France in 2005, has developed more than 400 projects worldwide, with 160MW commissioned.
Last year, PV Tech reported that Franck Constant, co-founder of Sonnedix Group and director of Sithe Pacific, had set up ConstantEnergy as an open fund for solar energy and energy storage in various emerging markets, aiming to reach US$100 million by the end of 2017.