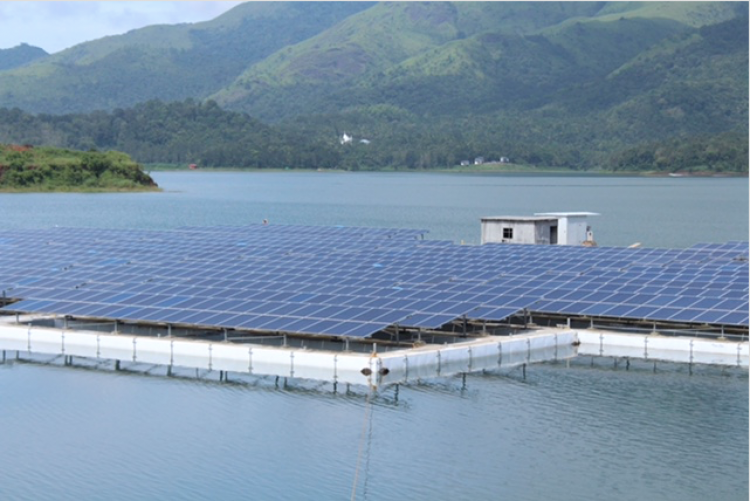 India's floating solar market is poised for a boost after the construction of a utility-scale installation began in the Tamil Nadu state.
Greenam Energy, the renewable unit of conglomerate AM International, is now working to deploy 24MW worth of floating capacity at an industrial reservoir in the city of Tuticorin, on India's southern tip.
The facility will power a factory complex owned by SPIC – one of AM International's fertiliser maker companies – and sell the excess electricity to state-owned utilities.
Ashwin Muthiah, founder and chair of AM International, took to Twitter to convey his "pride" at the launch of construction works. Speaking to local media after laying the plant's foundation stone, Muthiah described southern India's tropical, water-abundant environment as "ideal" for floating solar.
The installation is the latest of a growing number in India's floating PV ecosystem. In Tamil Nadu, it could be followed in Tamil Nadu by a further 250MW tendered in the southern state last month by the Solar Energy Corporation of India, which is eyeing a 10GW pipeline across the entire country.
Outside the state, further projects have become operational or lie at various development stages in Andhra Pradesh, Himachal Pradesh, Jharkand, Kerala, Rajasthan, among other territories.
Together with China and Southeast Asia, India was last November found by the World Bank to be spearheading global growth of floating solar, from 10MW in late 2014 to 1.1GW in September 2018.
At US$0.83 to US$0.92 per megawatt, Indian installations were the cheapest in World Bank rankings. Japan, where costs reached US$3.12/MW, was the most expensive market.