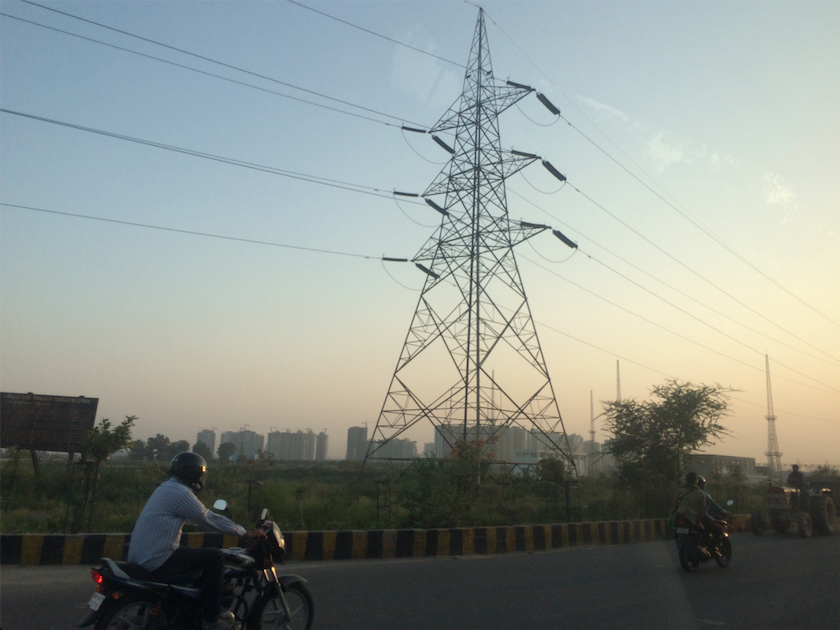 A key government figure has said India is committed to managing curtailment of power from renewable energy, with the problem dubbed by one analyst as too important to ignore.
Anand Kumar, secretary of the Ministry of New & Renewable Energy (MNRE), discussed the issue on the sidelines of the COP25 climate conference in Madrid, Spain, on Monday. He said that Regional Energy Management Centres (REMCs) to support the increasing penetration of renewables on the grid are growing. These REMCs were first proposed in April 2017, by a Power Ministry concerned about grid stability and security.
"Curtailment is the dark underbelly of [the] Indian power sector," Vinay Rustagi, managing director of consultancy firm Bridge to India, told PV Tech. "It is a highly murky subject as there is no definitive data and no clarity on how and under what circumstances is power curtailed. MNRE has been trying to clamp down on it but the state authorities and [Distribution companies] Discoms are not answerable to MNRE."
This problem of central entities not having command over individual states has been the precursor to several scuffles within the PV industry. During 2017, for instance, Discoms were in the habit of renegotiating power purchase agreements (PPAs) with solar developers.
Rustagi went on to say that the size of the curtailment problem has grown to such an extent that it is now "too important to ignore". He added that new competitive bidding guidelines assure 100% compensation to developers and Bridge to India believes that developers are getting more assertive on their claims.
Indeed, Anand Kumar also stated: "Payment Security Mechanism to de-risk investments in renewable has been put in place. On the demand side, the Ministry is working with farmers and Commercial & Industrial (C&I) consumers to embed them into the renewables value chain as direct stakeholders."
Tamil Nadu was the first Indian state to experience the curtailment of solar – 'backing down' as it is referred to in the country – in the summer of 2016, although wind power systems had already been experiencing curtailment for some time at that point.
The Indian Power Ministry then put forward plans to compensate for grid curtailment of existing renewable energy projects as far back as May 2017, as the problem began to grow. A few months later, solar operators were subjected to far more stringent forecasting requirements of energy production, with the threat of penalties thrown in.
Indeed, grid integration and curtailment have been the 'head in the sand' issue running behind much of the breakneck PV sector growth in the last four years. In July 2017, A report released by the central government countered such worries by claiming that India's famously weak grids should be able to integrate the planned addition of 175GW of renewable energy by 2022.
In a separate but related scenario, PV Tech revealed last year that India's first solar and wind hybrid project by Hero Future Energies in the state of Karnataka was due to be retrofitted with energy storage after strong winds in its first year led to a curtailment of solar production, although the off-takers, in this case, were C&I consumers.
Latest clean energy figures
MNRE recently released a table of state-wide renewable energy progress over the last three years between April 2016 to October 2019. The leading states in this period were as follows:
| State | Capacity (MW) |
| --- | --- |
| Karnataka | 6,351 |
| Rajasthan | 3,466 |
| Telangana | 3,093 |
| Andhra Pradesh | 2,744 |
| Tamil Nadu | 2,033 |
| Gujarat | 1,559 |
| Madhya Pradesh | 1,340 |
| Maharashtra | 1,266 |
Overall, across all Indian states, PV capacity reached 24933.45MW.