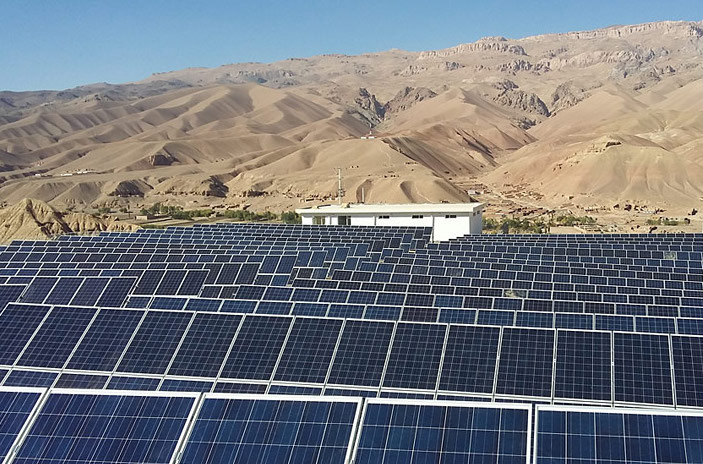 The government of Afghanistan is inviting expressions of interest from developers to bid for up to 2GW of solar as part of an effort by the Central Asian country to boost its energy self-reliance and meet growing electricity demand.
Interested parties have until later this week – 20 December – to submit proposals to build up to 400MW of grid-connected PV in each of the five Afghani provinces of Kabul, Jalalabad, Kandahar, Herat and Balkh.
According to documents published by Afghanistan's Ministry of Energy and Water (MEW), the country's power demand is expected to grow at 12-15% annually over the next decade, leading to a shortfall in supply of over 6GW by 2023. An estimated 3GW of additional power generation will be needed to meet demand by 2020. At the same time, Afghanistan is reliant on imports from neighbouring countries in the region to cover some 78% of its power needs.
The document said the five project locations had been selected because they are populous parts of the country with high levels of demand but also national grid connections capable of accommodating the new generation capacity.
Interested parties will be expected to bid for a minimum of 50MW in any province, with the option of proposing several project locations in any one of the five areas.
According to the MEW's timeline, it hopes to sign final contracts for the projects within a year.
Both the World Bank and its subsidiary the IFC have separately backed solar initiatives in Afghanistan this year. In September the IFC said it would design and tender for a 40MW PV project that could be used as a model for subsequent tender rounds.