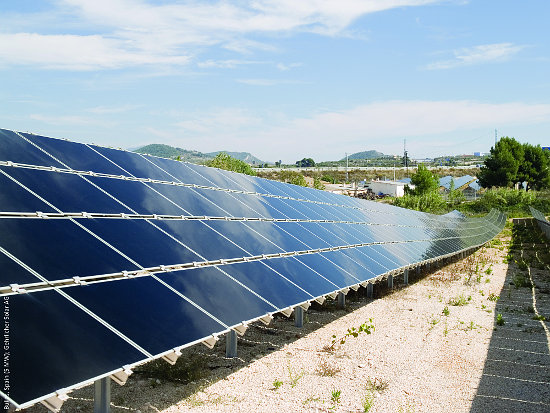 D. E. Shaw Renewable Investments (DESRI) has acquired a 40MW(AC) solar project which is still under construction in California from First Solar.
The Cuyama Solar Project in Santa Barbara County is expected to be completed by the end of the year. Terms of the deal were not disclosed.
Community Choice Aggregator Peninsula Clean Energy has a one-year 'bridge' power purchase agreement (PPA) for power delivered from the plant in 2018. After this, power is due to be supplied to the utility Pacific Gas & Electric (PG&E) under a 25-year PPA from January 2019.
A DESRI statement claimed that this will be the first utility-scale solar installation in Santa Barbara County and it is expected to power the equivalent of 16,000 typical California homes.
This is the third PV project DESRI has acquired from First Solar. In 2016, DESRI affiliates acquired the 31MW(AC) Portal Ridge Solar Project in Los Angeles County and the 11MW(AC) Rancho Seco Solar Project in Sacramento County.