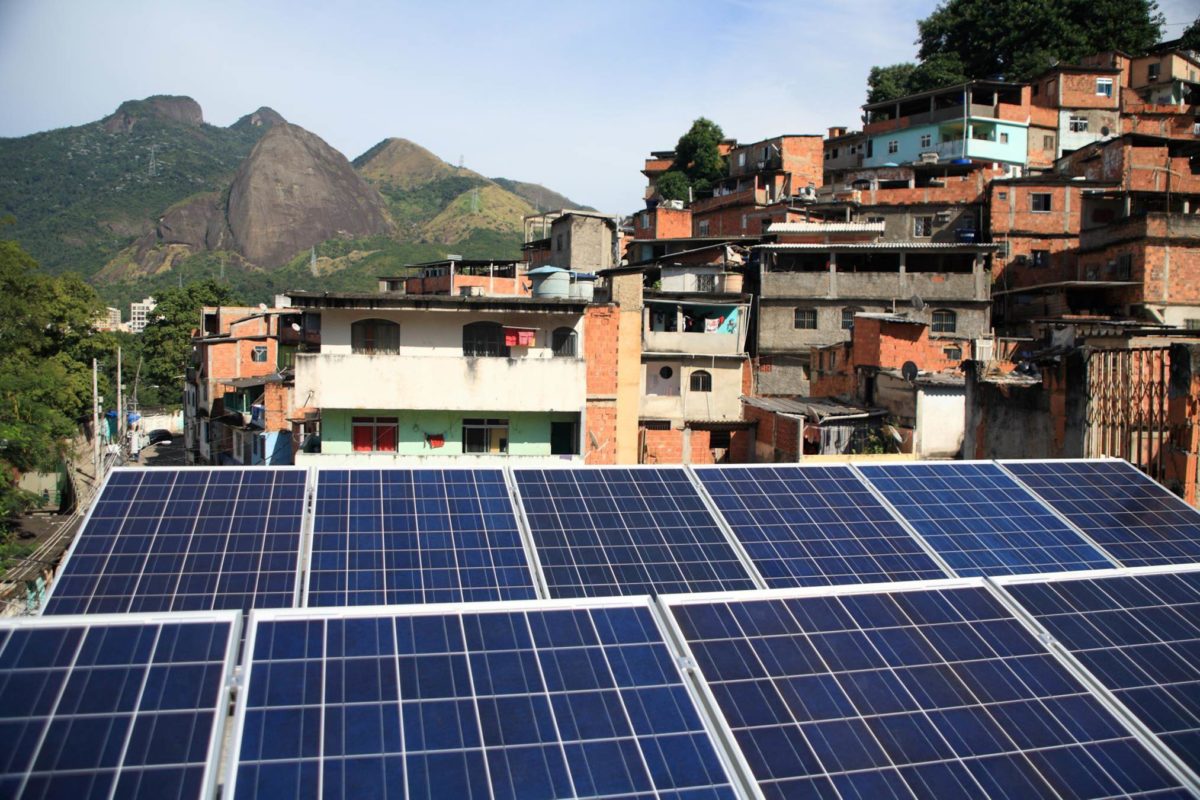 Distributed generation connections in Brazil, which are dominated by solar systems, grew 308% in 2015, according to new figures released by Brazil's energy regulator the National Electric Energy Agency (ANEEL).
Last October, there were 1,000 consumer connections, but in just two months connections reached a figure of 1,731, representing an installed capacity of 16.5MW. Of this number, the majority are solar systems (1,675) representing 13.3MW capacity.
The figures account for micro-generation (systems up to 75kW) and mini-generation (systems between 75kW to 5MW).
The state of Minas Gerais has the most micro- and mini-generation systems with 333 connections, followed by Rio de Janeiro (203) and Rio Grande do Sul (186).
The following chart shows the rise of distributed generation systems in Brazil: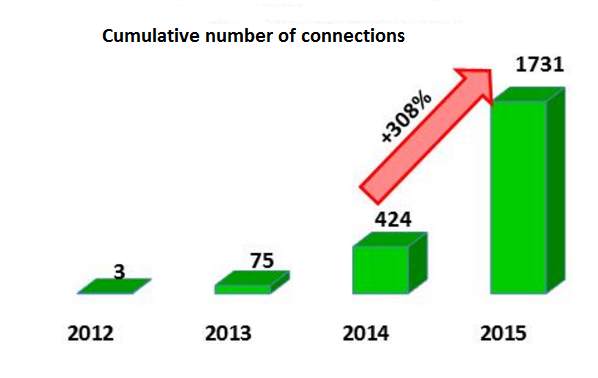 An ANEEL statement said: "Power generation near the place of consumption has a number of advantages over traditional centralized generation, such as the economics of investments in transmission, reducing losses in the networks and improving the quality of electricity service."
Last November, the board of ANEEL approved "historic" enhancements to the net metering regulations which come into force in March 2016.
Rodrigo Sauaia, executive director of the Brazilian Solar Industry Association Absolar, told PV Tech that it expects distributed generation growth to increase further in 2016, due to revisions coming in March, which allows for virtual net metering and community solar.
Last year, Brazil's Ministry of Mines and Energy (MME) also launched its ProGD programme encouraging consumers to generate their own power from renewable energy sources, with a particular emphasis on solar.
Absolar is in discussions with the government over recommendations on how to accelerate the use of distributed generation.
The first issue is taxation, because taxes on solar equipment are higher than for other technologies and energy sources, said Sauaia.
The two parties are also working on a solution to make financing available to both consumers and companies interested in investing in solar PV distributed generation models. For example, public banks have a good network of agencies throughout the country and that could serve as strategic source of financing for companies and the end consumer, said Sauaia.
Meanwhile certain state governments and municipalities would like to promote the uptake of solar and are planning state programmes.
Sauaia expects the federal government to launch a package of regulatory changes that will benefit solar before March.
He said: "We have high hopes that this year will be another landmark year for solar energy, not only in distributed generation, but also in large-scale projects, which combined represent more than BRL8 billion (US$1.98 billion) in investment to be developed in coming years.
"We need to keep an eye on the quality of both the equipment that is used in these projects and also on the installations and projects that are yet to be developed."