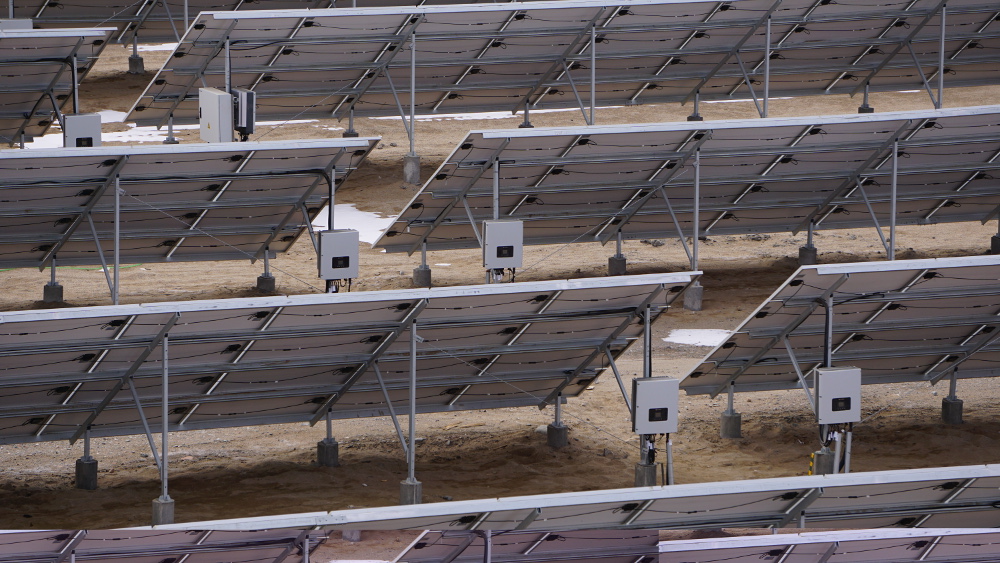 Distributed generation projects are the prime market for string inverters in the US, according to one rooftop developer.
Canada's Abundant Solar Energy has a 300MW pipeline of rooftop projects with a focus on large C&I systems, but below 5MW.
"In the distributed generation sector people are no longer looking for big central inverters anymore," said Richard Lu, CEO, Abundant Solar Energy. "People are looking more at string inverters. If you look at this we [are] doing a couple of hundred kW at a site [so] what we do is DG and that is the market for string inverters."
As for micro inverters, Lu has his doubts about the technology claiming that more units per project means more failures, though less significant, which he said can leave investors confused as to the smooth running of the site.
The benefits of big data provision, which string inverters can offer, must be considered in the usual cost-benefit analysis said Lu.
"To me, the total solution is important. So if you look at [Huawei's] Fusion solar technology that's communicating from a system perspective asset management, monitoring, analysis and so on. So that's most attractive to me; I'm not just buying an inverter. Because I bought this inverter, there are things behind it that I can deploy. Currently we have asset management function, we use a monitor, we have an asset demonstration tool but those functions can be easily consolidated by Huawei's total solution," adds Lu.
Huawei is looking to deploy 1500V string inverters as part of its strategy to capture the utility-scale market in the US. ROTH Capital analyst Philip Shen welcomed the move in a recent investor note.
"We see Huawei's entry into the US utility-scale market creating the potential for increased competition ahead for inverter manufacturers including ABB and SMA Solar Technology, while utility and commercial scale developers such as CSIQ (Canadian Solar), FSLR (First Solar), SunPower (SPWR) and SKYS (Sky Solar Holding) could benefit from lower BOS costs," he said.
IHS and GTM Research have ranked Huawei as the world's largest inverter manufacturer by shipments with a significant number of utility-scale projects in its domestic market using its string inverters.