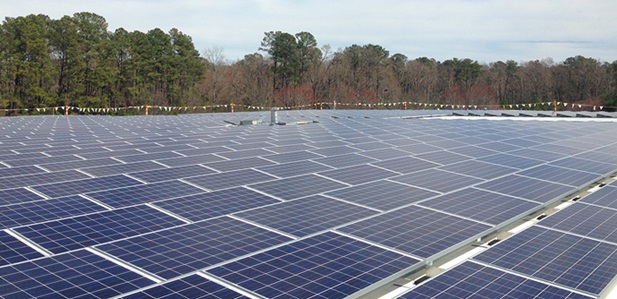 Dominion Energy is adding a 150MW PV project in Prince George County, Virginia, that will stand as the largest solar installation in Dominion Energy's portfolio within the state.
The Fort Powhatan Solar facility is expected to be operational in 2021. As part of an agreement, Dominion Energy will own and operate the installation, as well as provide energy and renewable energy certificates to a data center under a long-term contract.
Currently, Dominion Energy has more than 40 solar facilities totaling more than 1.5GW of solar generation operational or under development in Virginia. The company has signed off on a commitment towards boasting 3GW of new solar and wind energy in operation or under development in Virginia by 2022.
News of Fort Powhatan's development will allow Dominion to reach approximately 45% of that commitment with a little over two years to go.
Over the last two months, Dominion has been very active within Virginia, with the company acquiring 95MW worth of PV installations from Savion LLC, a subsidiary of Macquarie's Green Investment Group, back in September.
Just last week, Virginia signed off on a 345MW deal with Dominion Energy for the development of four more PV projects across the state.