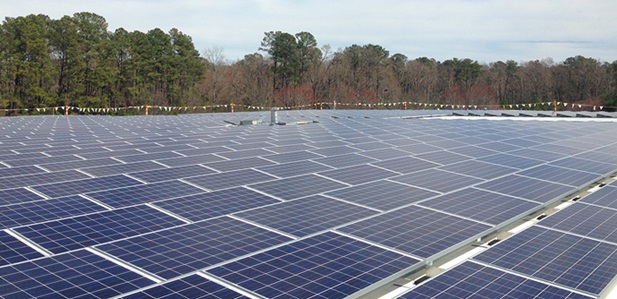 Dominion Energy Virginia is seeking bids for around 300MW of solar and onshore wind generation — with the company issuing a request for proposals (RFP) for the projects.
As part of the RFP, Dominion Energy Virginia is soliciting bids for energy, capacity and environmental attributes including Renewable Energy Certificates for new solar and onshore wind facilities ranging from 10-150MW in size.
All of the potential facilities must be located in Virginia and interconnected to Dominion Energy Virginia's transmission and/or distribution system.
The proposals can be for power purchase agreements and/or the purchase of development projects. The RFP outlines the proposal requirements and power and asset purchase agreement terms requiring commercial operation dates in 2019 or 2020, as well as the price and non-price evaluation criteria.
Notices of intent to bid and confidentiality agreements are due by 27 October 2017, with final proposals due on 1 December 2017.