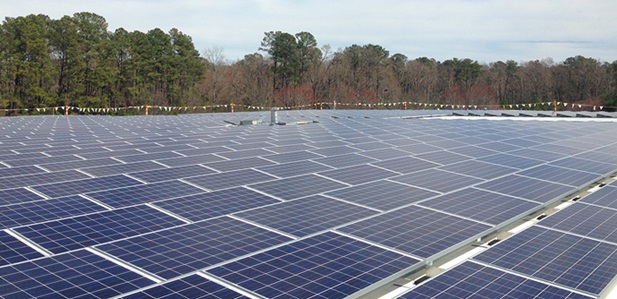 Major US power firm and utility Dominion plans to acquire a 79MW solar PV project that is currently under construction in Anson County, North Carolina, from solar company Cypress Creek Renewables.
The IS37 facility, located on 223-hectares of land near Moren, is being constructed by an affiliate of Cypress Creek Renewables. On completion of the project, which is expected in Q2 this year, a subsidiary of Dominion will purchase the plant. Roughly 450 workers are expected onsite during the peak of construction.
Dominion has 535MW of solar capacity under development or in operation in North Carolina and Virginia, including the 20MW Morgans Corner array in Pasquotank County and the 60MW(AC) Summit Farms facility in Currituck County.
This week, the company's arm Dominion Virginia Power expressed plans to install around 5.2GW of solar over 25 years.
Paul Koonce, president and chief executive of the Dominion Generation Group, said: "Dominion is pleased to expand its solar power portfolio in North Carolina. Today's announcement aligns with our goal of adding carbon-free, cost-effective generation to our fleet."
Matthew McGovern, chief executive of Cypress Creek Renewables, said: "We are thrilled to be working with Dominion on this project. Their growing renewable energy portfolio sets them apart from their peers and positions Dominion to continue its leadership role in the energy market of the future."