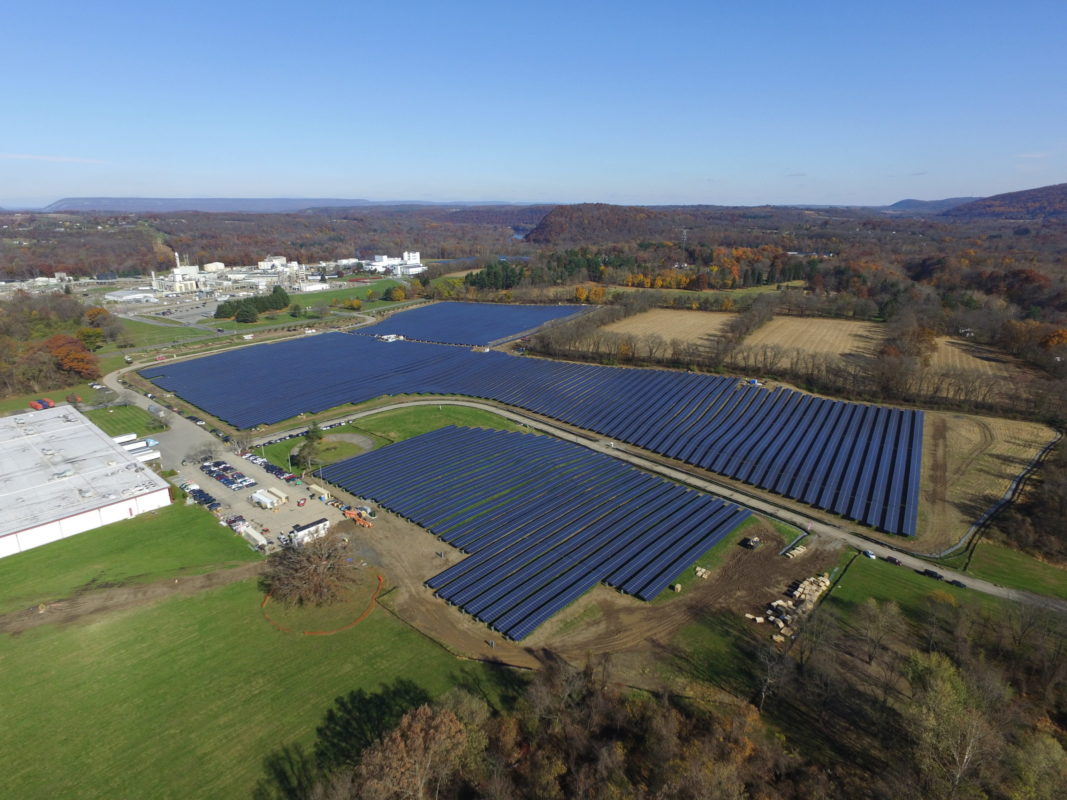 DSM North America held an opening ceremony for a new PV project in Belvidere, New Jersey. The 20.2MW PV project is located on 26.7 hectares of land and is comprised of over 62,000 solar panels.
The installation, which is now the largest net-metered solar installation in New Jersey and the second largest on the East Coast of the US, is expected to generate 25,000,000 kWh of renewable electricity annually.
This latest expansion triples both the size and solar output of the project by adding over 42,000 solar panels. When the site is at peak production, the maximum output of the facility will exceed the site's peak consumption, with the excess solar power being diverted to the power grid during those stretches.
Hugh Welsh, president and general counsel of DSM North America, said: "The newly expanded solar field is part of DSM's commitment to doing well by doing good for both our communities and our environment. It will minimize our impact on the planet through clean, renewable energy and allow for sending enough green energy back to the grid to power 406 homes for a year. At DSM we are proud to do our part to move the state of New Jersey and our country toward a clean energy future."
DSM partnered with GeoPeak Energy to develop, engineer, and construct the new phase of the solar project, which increases the offset of CO2 emissions of electricity from the grid to more than 17,400 metric tons annually.
This installation stands as the latest step in DSM North America's goal of sourcing 100% renewable electricity for its global operations as part of the RE100 initiative.