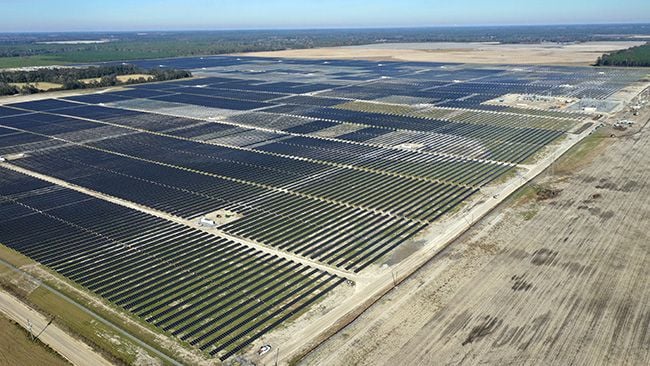 Duke Energy has completed its new 74.9MW Hamilton Solar Power Plant in Jasper, Florida, with the new installation already starting operations.
Energy generated by the project will be able to power more than 20,000 homes at peak production. This installation stands as part of Duke Energy's strategic commitment to install or acquire 700MW of solar energy in Florida by 2022.
DEF currently owns and operates nearly 100MW of solar energy resources throughout its regulated service territory. Construction on this project began in July 2018, while it was brought online on 22 December 2018.
Along with the 74.9MW project in Jasper, DEF announced plans to start work in 2019 on the Columbia Solar Power Plant in Fort White, Florida. While it will be developed by Core Solar, DEF will own, operate and maintain the 74.9MW project. The Columbia project is set to be completed in March 2020.
Once completed, both the Hamilton and Columbia solar power plants are expected to cut around 645 million pounds of CO2 emissions in Florida during their first year of commercial operation.
Catherine Stempien, Duke Energy Florida state president, said: "Duke Energy solar projects bring the greatest amount of renewable energy online for customers in the most efficient and economical way. Building solar power plants like Hamilton is part of our ongoing strategy to offer sustainable, diverse and smarter energy solutions that our customers have told us they value."