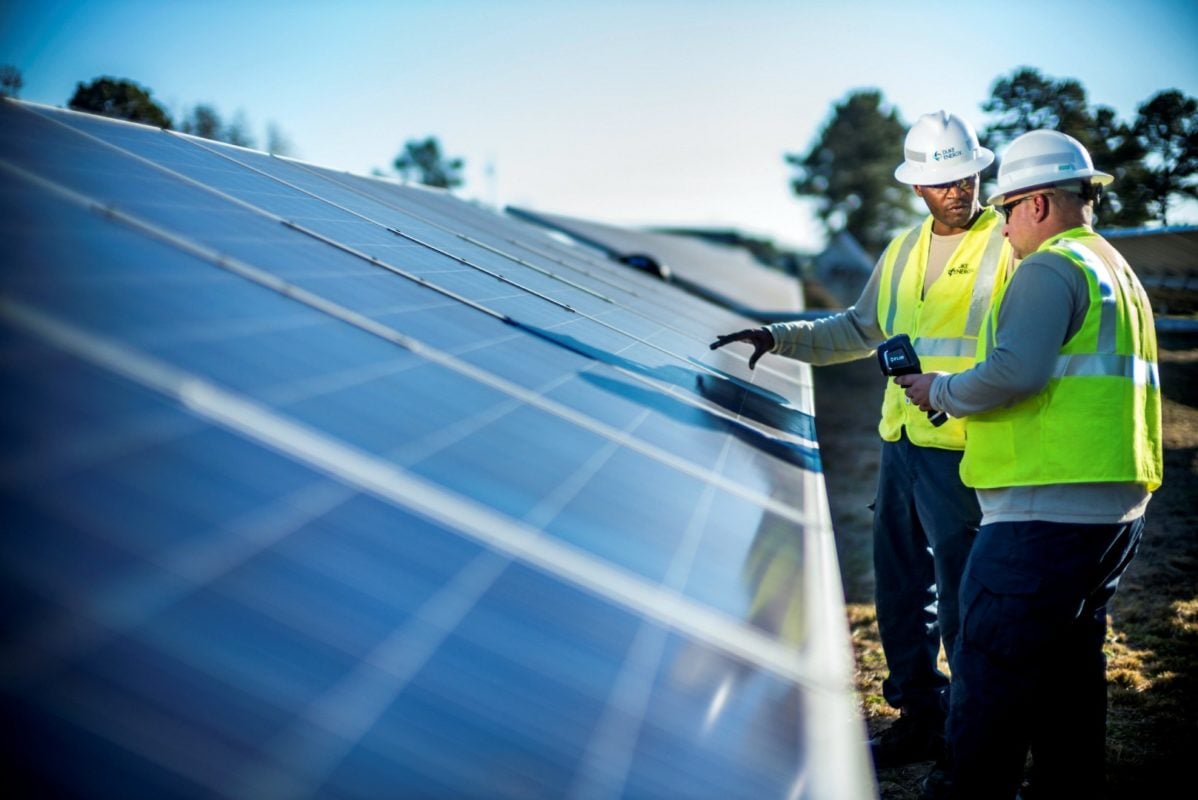 Duke Energy Renewables is to develop its largest-ever renewable venture after acquiring a financially-ready 200MW Texan project from 8minute Solar Energy.
The firm recently took over the Holstein scheme, in Texas' Nolan County, just as it secured US$204.5 million in debt from lead arranger CIT Group and four other banks.
The project, under construction since earlier this summer, will feature 709,000 solar panels at a 1,300-acre site in the North Texan community of Wingate.
The 200MW venture should be fully built by summer 2020, employing 400 people at peak stage and leading to power supply covering the needs of 40,000 homes.
The bulk of Holstein's solar power will be sold via a 12-year term hedge agreement – the first such deal ever entered by a solar project by Duke – with Goldman Sachs' subsidiary J. Aron & Company.
The CIT-led consortium of banks backed the project with a construction loan, letter of credit and term loan facility, while bank SunTrust helped boost financing via an equity tax investment.
"There is no question in our mind that solar PV will be the dominant form of energy in Texas in the near future," said 8minute CEO Tom Buttgenbach in a statement after his firm's sale.
US solar body SEIA and consultancy Wood & Mackenzie singled out the Lone Star state in March as a bullish new entrant to US PV installations, with roll-out in 2018 only surpassed by California's.
Duke Energy Renewables claims to own a 3GW portfolio of wind and solar, having broken the 1GW mark for owned PV assets this year after taking over Clearway's 150MW Californian project.
Earlier this month, the firm bagged a victory in Florida as the state's public service commission gave the go-ahead to a 194MW pipeline of three PV projects, finding them to be "cost effective".
The prospects of solar and storage finance in Texas and beyond will take centre stage at Solar Media's Solar & Storage Finance USA, to be held in New York on 29-30 October 2019