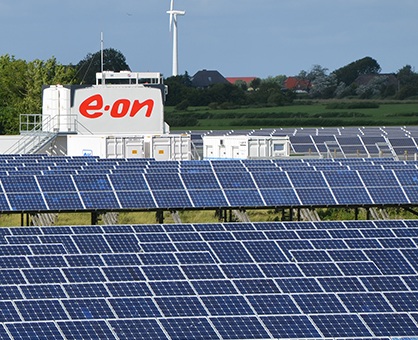 Global utility E.ON has completed a 20MW solar project in California as the group continues its progress towards becoming solely focused on renewables.
The Germany-headquartered firm's subsidiary E.ON Solar has connected the Maricopa West project which forms part of the wider Maricopa Sun Solar Complex, a 4,000 acre solar park near Taft.
E.ON claimed to have completed the project "ahead of schedule and under budget", which it said demonstrated it's solar team's expertise and "continued success" in collaborating with its technology, engineering and construction partners.
"We are also proud that the construction of Maricopa West provided a boost to the Kern County economy by creating 160 jobs for electricians, iron workers, laborers and other trades," Steve Trenholm, chief executive at E.ON Solar, said.
The project comprises 89,000 PV panels using single-axis tracking and has been designed with a specific habitat conservation plan in mind, enforced by the United States Fish and Wildlife Service (USFWS).
The conservation plan was among the first granted by the USFWS and Maricopa Sun's Jeff Roberts said the group worked closely alongside the department in order to develop it.
"We are also very grateful for the efforts of federal, state and local officials in Kern County for supporting the complex from day one. The Kern County Planning Department deserves special recognition for encouraging our project through unchartered waters," Roberts added.
Once complete, the entire Maricopa Sun site will have a capacity of up to 700MW and is being developed in set phases.
Last December E.ON became the first major utility to confirm that its future lied solely in renewables as part of a major revamp of its internal structure.