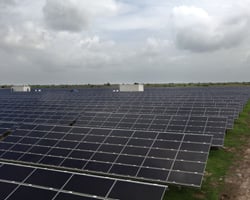 The European Bank for Reconstruction and development (EBRD) may provide US$26 million debt financing for Indian firm ACME Cleantech to develop a 29MW solar PV project in the Zhambyl region of Southern Kazakhstan.
The plant, whose total project cost is expected to be US$51 million, is forecasted to reduce CO2 emission by 45,000 tonnes per annum. EBRD plans to contribute towards Kazakhstan's goals of achieving 3% renewables by 2020.
Various permits and assessments are still required for the project to go ahead.