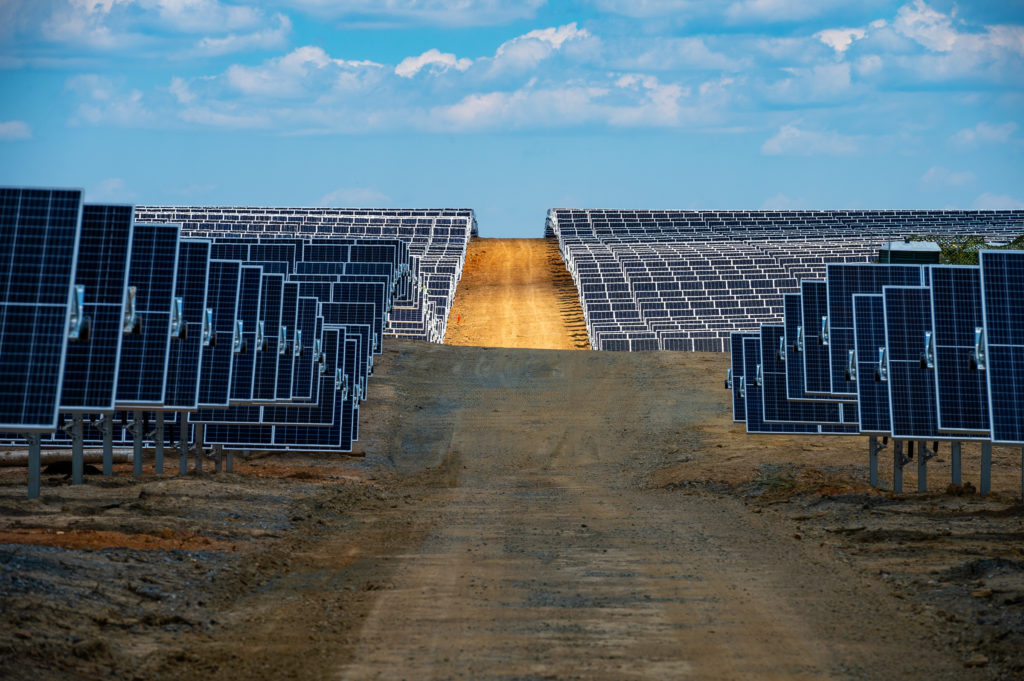 Solar project developer Eco Energy World (EEW) is aiming to "aggressively" grow its US PV pipeline after formally entering the market last week and intends to replicate the cheaper engineering, procurement and construction (EPC) costs it sees in Europe in the country.
Last week EEW revealed it had entered the US solar market, establishing an office in New York City and hiring Kaveh Ertefai into the role of president of EEW's US division. Ertefai has been tasked with spearheading EEW's utility-scale solar activities in the US as it looks to build on a pipeline that currently stands at 1GW, taking it to around 3-4GW.
Having developed around 1.3GW of utility-scale solar in markets such as Europe, Australia, the Middle East and Africa, EEW said it would now be aiming to capitalise on US President Joe Biden's climate agenda.
Speaking to PV Tech Premium, Svante Kumlin, chief executive at EEW, revealed that the developer was targeting opportunities in a handful of US states, from the big three of California, Texas and Florida to up-and-coming markets such as New York, Virginia and Arizona.
New Mexico, Colorado and Georgia are also firmly in EEW's crosshairs, with Kumlin adding that the firm has "done its homework" on what markets it sees value in and will be "quite aggressive" in expanding its portfolio.
EEW will also be targeting projects of a larger scale than it is used to – with the exception of its activities in Australia – and grow its pipeline of projects both organically and through acquisitions.
In truth, the establishment of a US office sees EEW cement its position in a market it has been involved in "up and down", as Kumlin explained it, since 2018.
"We've very much believed in the US market, especially since the entrance of the Biden administration, and it looks very favourable going forward… it has much bigger potential than, for example, Europe in terms of growth," Kumlin said.
The US market has changed in the space of the last four years, Kumlin said, with bigger developers capturing greater shares of the market at the expense of smaller companies. "It's hard for [smaller developers] to take all the risks involved, and also the capital required… because we're not talking about small projects anymore," Kumlin added.
One area of the US market EEW will not have to directly navigate is the increasingly complex nature of module procurement in the country, which has been shaped in the last year by the Biden administration's efforts to act on allegations of forced labour in China's Xinjiang region. Those efforts have seen module shipments seized at the border and a handful of manufacturers limit their activities, at least for the time being.
EEW develops projects up until they are shovel-ready before selling them on, so it has limited exposure to component purchasing compared to how a developer-EPC might, but that is not to say the company has been entirely shielded from policy initiatives or other instability upstream.
"It's a part of the Capex of the system that we are selling in the future, so we have to take into consideration and there are some negative effects," Kumlin said, adding however his expectation that stability in polysilicon pricing and increasing local module production in the US will ease cost constraints on the components side.
EEW is targeting cost savings elsewhere, too. "We think the EPC construction costs are a little bit too expensive as well in the US… we will be working very hard on maximising that to get it to the levels we have in Europe," Kumlin said.