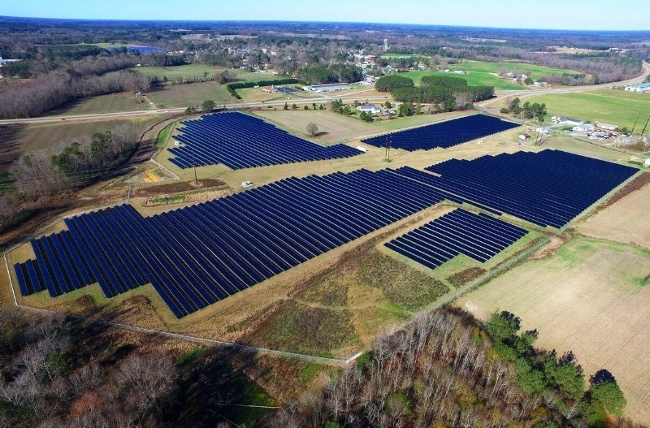 PV project developer Ecoplexus announced Friday that it has started construction on three ground-mounted PV projects in North Carolina.
The Baker, Benthall Bridge, and Turkey Creek projects represent an investment of over US$45 million. These projects will be connected to Dominion North Carolina Power's electrical grid — increasing the total capacity of clean energy that the utility has to distribute across the state.
Despite delays due to Hurricane Matthew, all three PV projects are expected to be completed by the end of the year. Two of the three projects will be added to Ecoplexus' IPP asset base, while the third will be owned by a large US utility with Ecoplexus providing operations and maintenance services for all the sites.
These three projects will generate 50 GWh of clean energy per year — enough to power 5,200 homes and prevent the CO2 emissions of approximately four million gallons of gasoline.