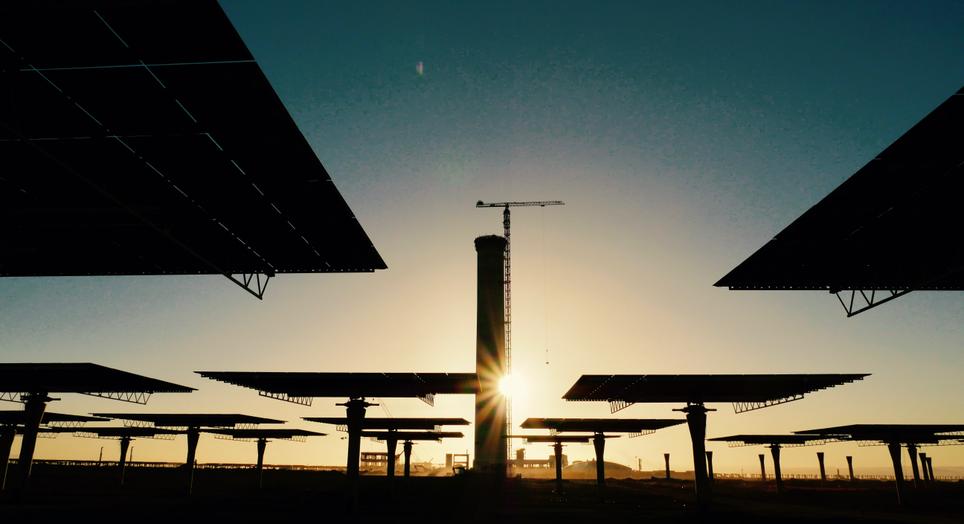 France's EDF, Abu Dhabi's Masdar and Morocco's Green Africa have been selected to deploy a triple solar hybrid in the African state that will incorporate PV to profit from cost declines.
Billed by its promoters as a world first, the PV-plus-CSP-plus-storage Noor Midelt project will be developed in high desert plains between the Middle Atlas and High Atlas ranges, a five-hour drive east from capital Rabat.
Construction at a 4,140-plus hectare site is scheduled to begin in Q4 2019 and should, according to World Bank documents from last year, deliver two multi-technology plants.
Each of the duo is thought to be designed with a 150-210MW PV installation and a 150-190MW CSP element, bringing capacity across the two to a 600-800MW total. A five-hour thermal storage component will complete the technology mix, the World Bank said.
Public-private approach with finance
The selection of EDF and others saw them prevail over four other consortia – led by Acwa Power, Engie, Innogy and JGC – shortlisted through a competitive bidding process arranged by MASEN.
The renewable agency's decision to commission a PV-plus-CSP hybrid rests, the World Bank said last year, on a belief in PV's cost-cutting potential. The renewable agency is keen to "benefit from spectacular cost declines for PV and further reduce LCOEs", the World Bank explained.
While final project costs remain unclear, Noor Midelt is predicted to require around US$2.3 billion in funding. Up to 20% (US$440 million) is expected to be equity from private sources, while the remaining 80% should come via loans from IBRD, CTF, AfDB, EIB and other development financiers.
The World Bank documents laid out the rationale behind the public-private funding approach. Adding PV will reduce cost compared to MASEN's CSP-only parent project but "not enough to make it fully competitive" with thermal power sources, the institution said.
Working towards 52% renewable share by 2030
According to the developer consortium, Noor Midelt should start supplying power to the grid around 2022. Based on last year's World Bank review, connection will come via a 400kV, 180-kilometre new transmission line linked to the Noor Midelt substation.
Morocco's solar push comes amid efforts to keep up with electricity demand, on the rise as the economy grew and electricity access doubled within a decade. The North African state hit a 35% renewable share in 2018 and wants to reach 52% by 2030, in a bid to curb reliance on fossil fuel imports.
Before it moved towards a PV-CSP hybrid, MASEN spent years working on a CSP-only 580MW complex near the desert city of Ouarzazate. In parallel, plans have been laid out for a separate, PV-only programme, with Acwa Power selected in 2016 to develop a 170MW portfolio of three plants.
See here for more background on the Noor Midelt project