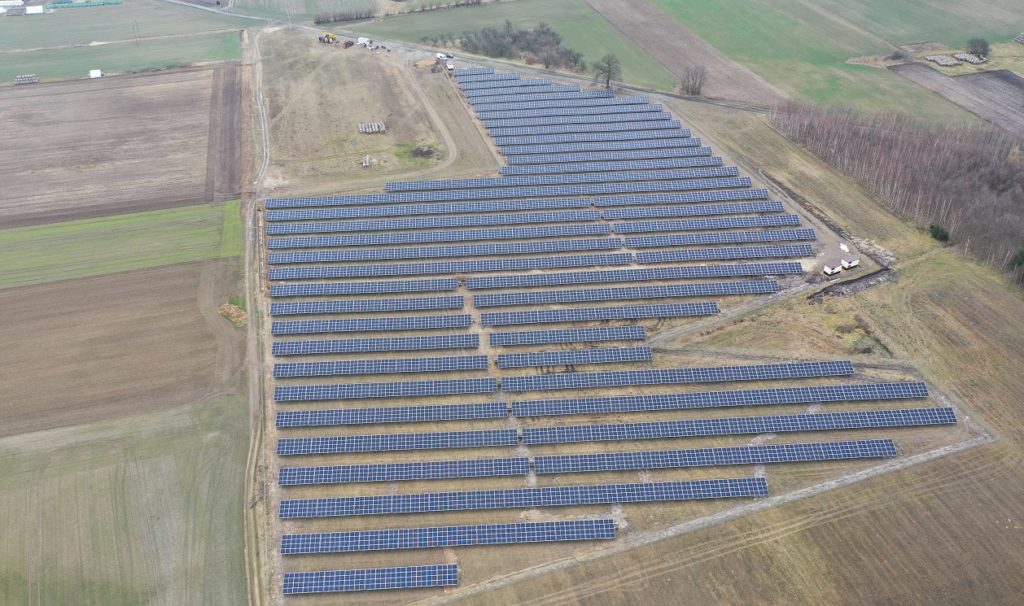 Solar developer Emeren, formerly known as ReneSola Power, has targeted to reach a 4GW pipeline of solar and storage projects by the end of 2023.
As the company increases its mid-to-late stage pipeline of projects – a growth primarily coming from Europe – it expects the project development business unit to monetise around 400-450MW of solar assets in 2023 and afterwards sell upwards to 500-600MW per year beyond 2023.
This would more than double the actual asset sales achieved in 2022, with 192MW, up from the 128MW of projects sold in 2021. The numbers come from Emeren's fourth quarter and full-year 2022 financial results, published this week.
By the end of 2022, the company had 252MW of operating assets across the US, Europe and China, with the bulk of it coming from China with 168MW, and as mentioned earlier Europe's capacity standing at 60MW, with a target to increase it up to 100MW at the end of 2023.
On the other hand, the solar developer's mid-to-late stage project pipeline is primarily concentrated in Europe with a little bit over 2.1GW, while the US and China account for 742MW and 169MW, respectively.
During the fourth quarter of 2022, the company's net revenue climbed 79% year-over-year to US$40.8 million, due to its project development business in Europe, including a 50MWp solar PV plant in the UK.
The strong results in Q4 2022 were not sufficient to increase the full-year EBITDA results, which were down 2% in 2022 with US$17.4 million, compared to US$17.7 million registered the previous year, due to "challenging market conditions caused by the Russia-Ukraine conflict, volatile energy markets, inflation, supply chain disruptions and rising interest rates", said Yumin Liu, CEO at Emeren.
The bulk of the revenue in 2022 came from its project development segment, with 66% of total share revenue and US$54.4 million, while its independent power producer (IPP) segment had the remaining 33% which accounted for US$26.6 million.
Expansion into more European markets
Last year the solar developer looked into expanding in further European markets, along with that move was the acquisition of Italy-based utility-scale PV and battery storage developer Emeren during Q4 2022 – of which the company is now known as since the end of January 2023 – and its pipeline of 2GW of solar and 500MW of storage under development at the time.
In the UK the company acquired a 50MWp fully operational solar plant in Branston, Lincoln – as covered by our sister site Solar Power Portal – which started the company's independent power producer (IPP) strategy in Europe, while it also commercialised its first IPP project in Hungary in 2022.
However, Emeren has decided to explore the sale of its projects in Hungary with a total capacity of 50MW, which is expected to be closed during the first half of 2023 due to negative credit ratings of the country in January 2023 by credit rating agencies S&P and Fitch.
"We still believe Hungary is an important good market for us doing project development," added Liu.
Emeren is currently present in seven European markets – Poland, Hungary, the UK, Spain, Germany, France and Italy – with Poland as the only country with an IPP strategy and a pipeline of 701MW of solar PV projects expected to reach operational activity between 2023-2025.
As part of the solar developer's long-term growth plan and the buildout of its IPP projects, it is looking into mergers and acquisitions opportunities across Europe due to favourable solar power purchase agreement prices and regulatory environment. Emeren targets to build 100MW of IPP assets in Europe by the end of the year.
Other markets the company targets to expand its IPP assets include Spain, Italy and France, according to Liu.
In its guidance for the fiscal year starting in 2023, Emeren targets to reach a revenue between US$70-75 million for the first half of the year and between US$140-160 million for the full year of 2023 and a net income of US$17-21 million.
Conference call transcript from Seeking Alpha.