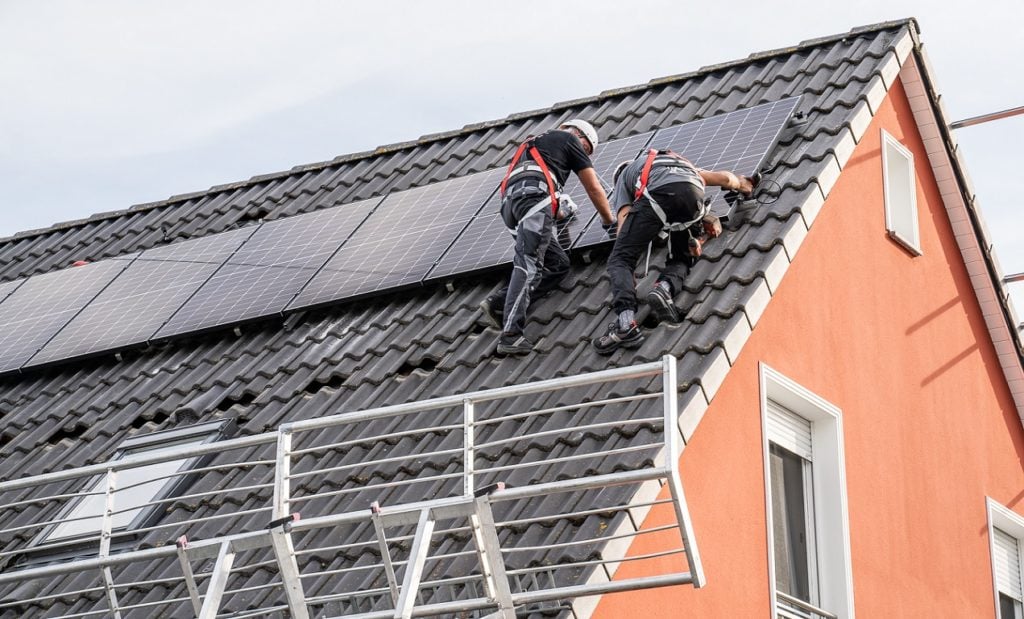 German rooftop solar installer Enpal has closed its Series D funding round with €215 million (US$230 million) in funding from a group of investors led by TPG Rise Climate, the dedicated climate-investing subsidiary of TPG Rise.
Investment was also secured from existing Enpal investors HV Capital, SoftBank Vision Fund II Capital and Princeville Climate Technology as well as new investors Westly Group and Activate Capital.
This financing announcement comes after Enpal closed an additional refinancing of €855 million (US$916 million) a few weeks ago. The company said that the funds will enable it to pursue new products and explore new markets.
With more than 30,000 customers in Germany and 2,000 new solar systems installed per month, Enpal rents out the systems and carries out their service and maintenance.
"Fighting climate change is the greatest challenge of the 21st century", said Enpal founder and CEO Mario Kohle. "We want to help tackle this global issue by putting solar panels on every roof, a battery into every home and an electric vehicle with a charger in front of every door.
"We are thrilled to have high-profile global cleantech investors on board to support our mission to make clean energy simple, affordable and accessible for every household."
Edward Beckley, partner at TPG and senior member of the TPG Rise Climate investing team said: "Enpal's success and rapid growth in Germany – Europe's largest residential solar market – puts the company in a great position to grow into new markets, products and services and establish itself as the leading player in the sector."
Enpal closed 2022 reporting over €400 million (US$429 million) in revenues. Viktor Wingert, co-founder and chief investment officer of the company, said: "Winning the trust of such high-calibre partners in a challenging macroeconomic environment leaves us very humble, but more eager than ever to deliver on our vision."
Germany recently raised the tariff threshold for its future rooftop PV auctions in the hope of attracting more bids. Solar's contribution to the country's electricity generation jumped 19% in 2022 and seems set only to increase after the EU approved almost US$30 million in an expansion to the country's renewable energy scheme last month.