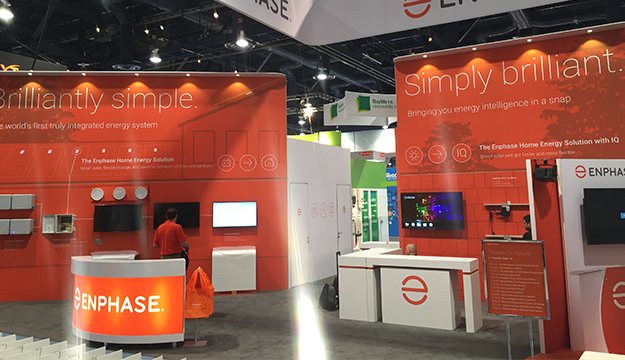 Leading microinverter producer Enphase Energy reported a 10% increase in shipments in the third quarter of 2016 as revenue reached US$88.7 million, just shy of the low-end of revenue guidance.
Having undertaken a major restructuring of its microinverter pricing strategy at the beginning of the year to due the competitive PV inverter landscape, Enphase reported shipments of 869,000 microinverters, equivalent to 204MW, its second highest quarterly figures.
"Our solid sequential growth in revenue and megawatt shipments reflects continued global demand for our solar energy systems," said Paul Nahi, president and CEO of Enphase Energy. "We began shipping our AC Battery storage solution in Australia and New Zealand during the third quarter and are very pleased with the demand we have seen. We also unveiled our Enphase Home Energy Solution with 'IQ', our next-generation integrated solar, storage and energy management offering. The solution, available in the first quarter of 2017, features our sixth-generation Enphase IQ Microinverter System. The Enphase IQ 6 series microinverter will also be used in the upcoming AC modules developed with our partners."
The company said that its largest market the US delivered a 14% increase in revenue in the third quarter, indicating market share gains continued, notably with smaller residential PV installers, which have been gaining ground on the larger, often publically listed installers such as SolarCity and Vivint Solar in 2016.
However, Enphase said that the fastest growing region was the APAC region with revenue increasing 21%, sequentially, notably from Australia and New Zealand.
The company had just started sales of its AC battery storage solution in Australia and New Zealand. Enphase is expected to launch the product in the US and Europe during the fourth quarter of 2016, according to the company.
The company reported third quarter 2016 GAAP gross margin of 17.9% and a non-GAAP gross margin of 18.2%, basically flat with the second quarter of 2016, indicating little further pricing pressure after lowering prices around 25% earlier in the year.
Enphase reported GAAP operating expense during of US$33.6 million, which included approximately US$2.7 million of restructuring charges that were previously announced and included a reduction in its global workforce of approximately 11%.
However, on a GAAP basis the company reported an operating loss of US$17.7 million and a net loss of US$18.8 million. Enphase said it had a total cash balance of US$24.1 million at the end of the third quarter and US$39.1 million in inventory, similar to the previous quarter but had included inventory for the first time for its AC battery products ahead of product launches.
Guidance
Enphase said that it expected revenue for the fourth quarter of 2016 to be within a range of US$90 million to US$100 million and GAAP and non-GAAP gross margins to be within the range of 16% to 20%.
GAAP operating expense for fourth quarter is expected to be within a range of US$22.5 million to US$27.5 and non-GAAP operating expense to be in the range of US$20 million to US$25 million.
New wave of products
With only a modest potential increase in revenue and shipments expected again in the fourth quarter of 2016, Enphase is possibly hoping for strong traction in Australia for its AC battery solution through the seasonally weak first quarter of 2017, especially in the key US residential market.
The company is placing high hopes on new product launches to build revenue and shipments in 2017, which includes its 'Home Energy Solution' with its energy management solution, 'IQ' and new Gen 6 micoinverter system.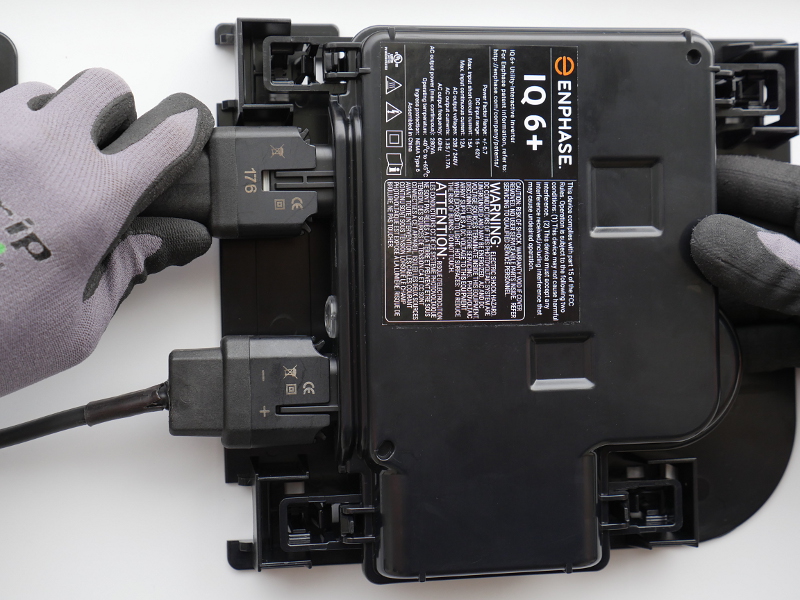 Enphase expects the Enphase IQ microinverter system to be available in the US in the first quarter of 2017.
Importantly, the Gen 6 micoinverter will also be included in newly announced AC solar modules, which will become available in the US and Canada in the second quarter of 2017.
The added hope is that Gen 6 micoinverter's provide Enphase with significant product cost reduction advantages, enabling continued cost competitiveness through the product lifecycle.
"We're targeting approximately 50% product cost reduction over two years from the fourth quarter 2015 to the end of 17. With the launch of the Sixth Generation micro-inverter, we are solidly on track to meet this aggressive exciting target," noted Nahi in Enphases' third quarter earnings call.